With the transition of converting Isabella's crib and nursery to a toddler bed and room coming sometime this year, I felt I had to share how her beautiful baby nursery came together and all the parts that made it so special..

After years of planning that our first child had to be a girl, I couldn't have been more excited when we found out that she actually was! No gender disappointment there. I literally cried with happiness after our gender reveal ultrasound confirmed we would in fact be buying pink, and lots of it. No, I'm not one of those people that specifically thinks pink for girls and blue for boys, but I have always been a lover of pink and I couldn't imagine decorating my baby girl's nursery and filling her closet and drawers any other way!

Long before we became pregnant I had made Pinterest boards for a baby boy and girl; items, products, furniture and all things that made me excited about the potential of either future. The most viewed items on those lists that I couldn't steer away from looking at, being the adorable matching cribs and dressers.

Years prior to Isabella's existence I had already chosen her nursery furniture! She would have nothing other than the gorgeous Aurora pearlescent pink crib and dresser by Evolur . I knew this was what would set the tone for the entire nursery. A magical, whimsical, princess-like feel.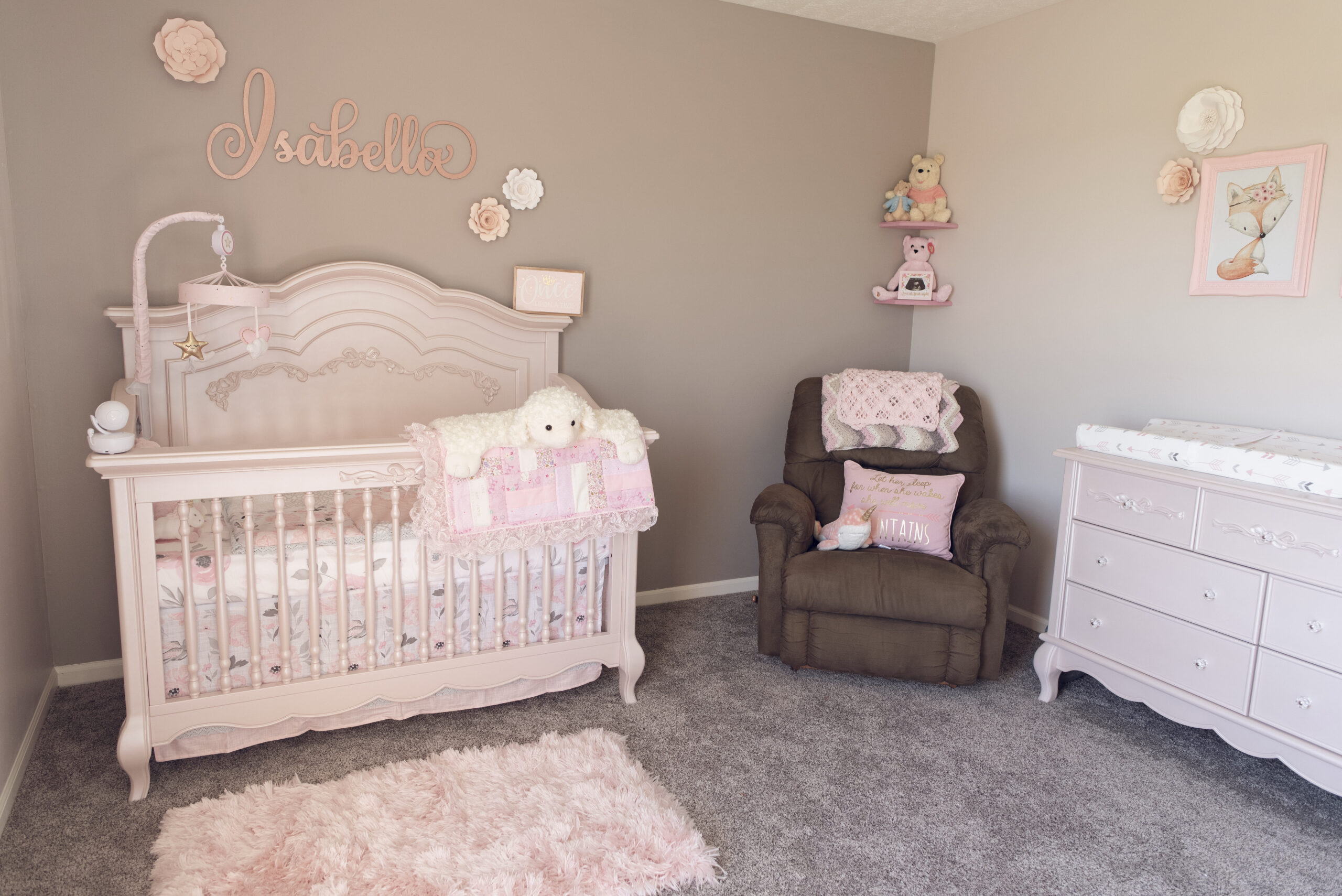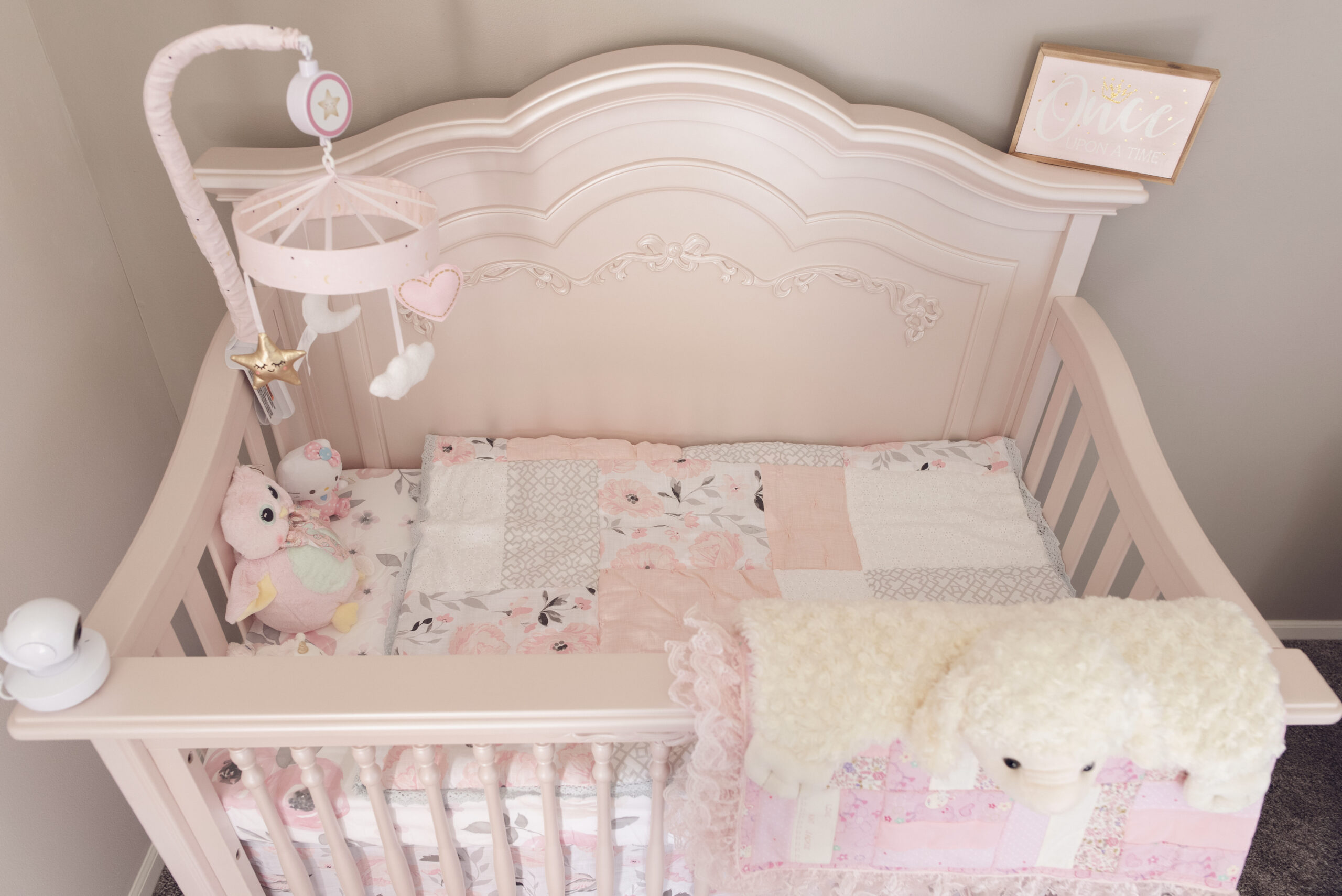 With the addition of stuffed animals that Andrew and I had found years before to save for our someday baby girl, and the sweetest floral accents with her Levtex Crib sheets, paper wall flowers and circle shelf we picked up at Hobby Lobby, it was coming together perfectly.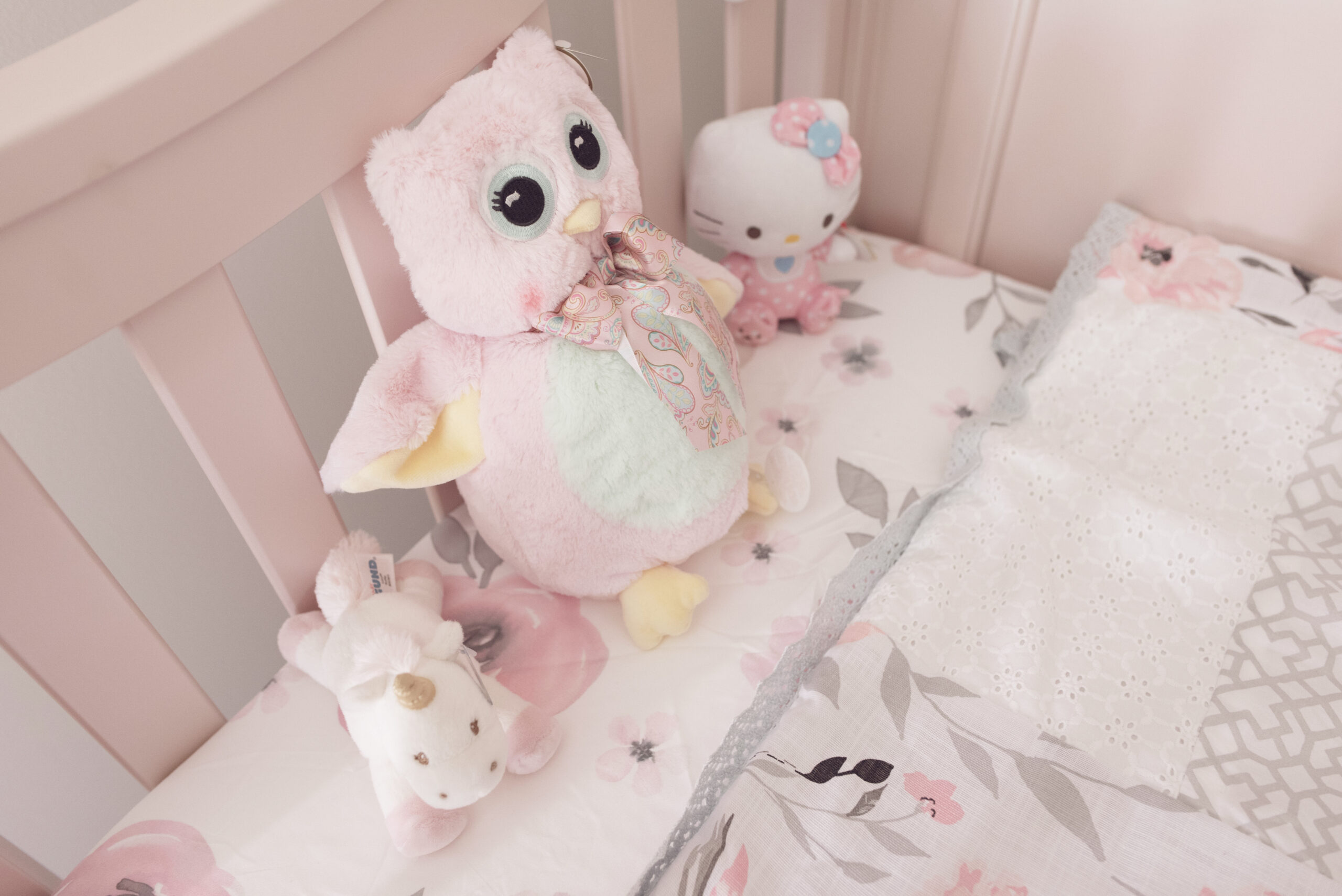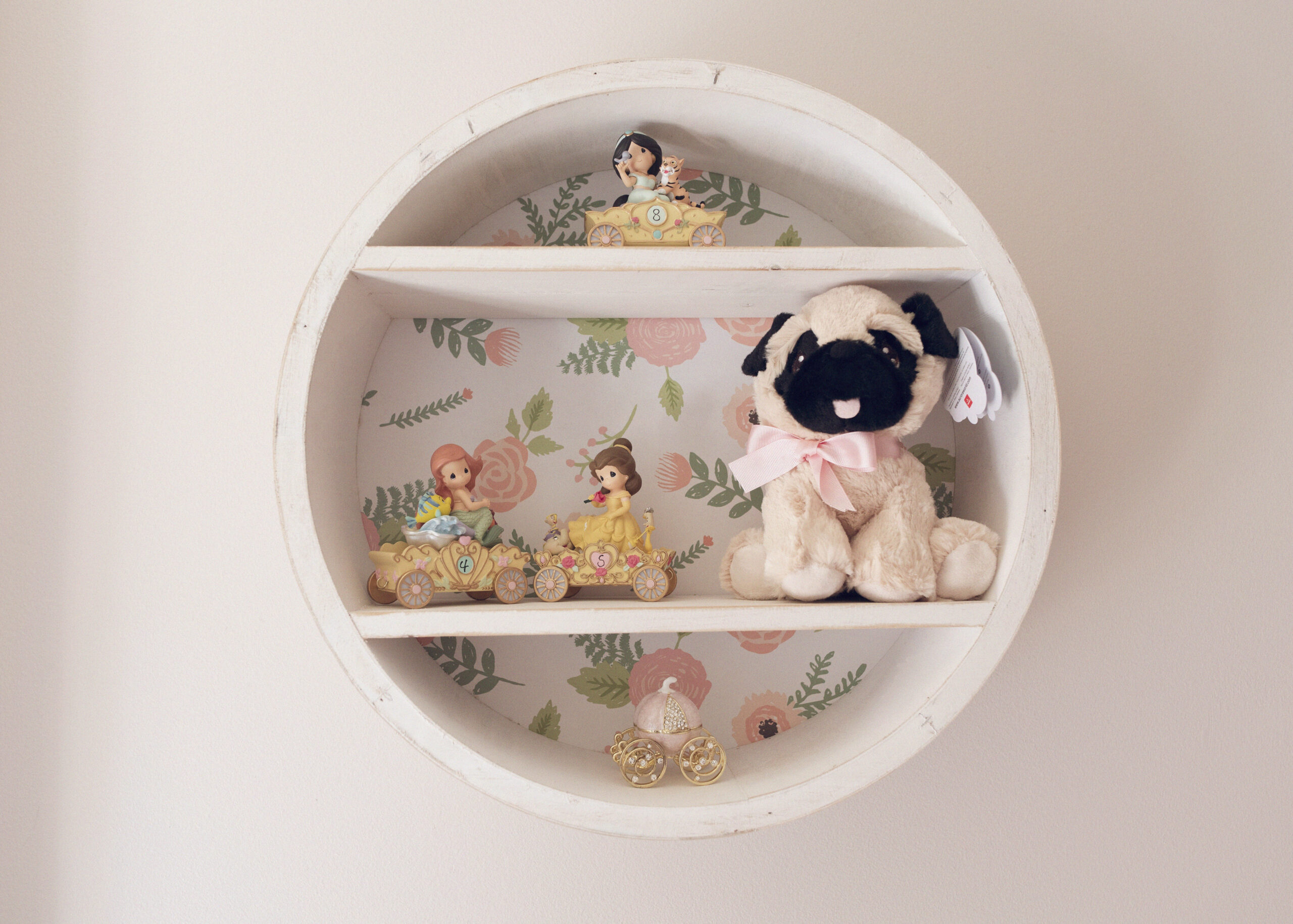 We ended up deciding to DIY a few things such as the adorable baby animal framed images above her dresser, and the organizer in her closet. We even snuck in a couple other DIYs before she arrived as well, creating a little floral letter 'I' for a shelf in her closet, and displaying one of the pink hot air balloons I made for my baby shower!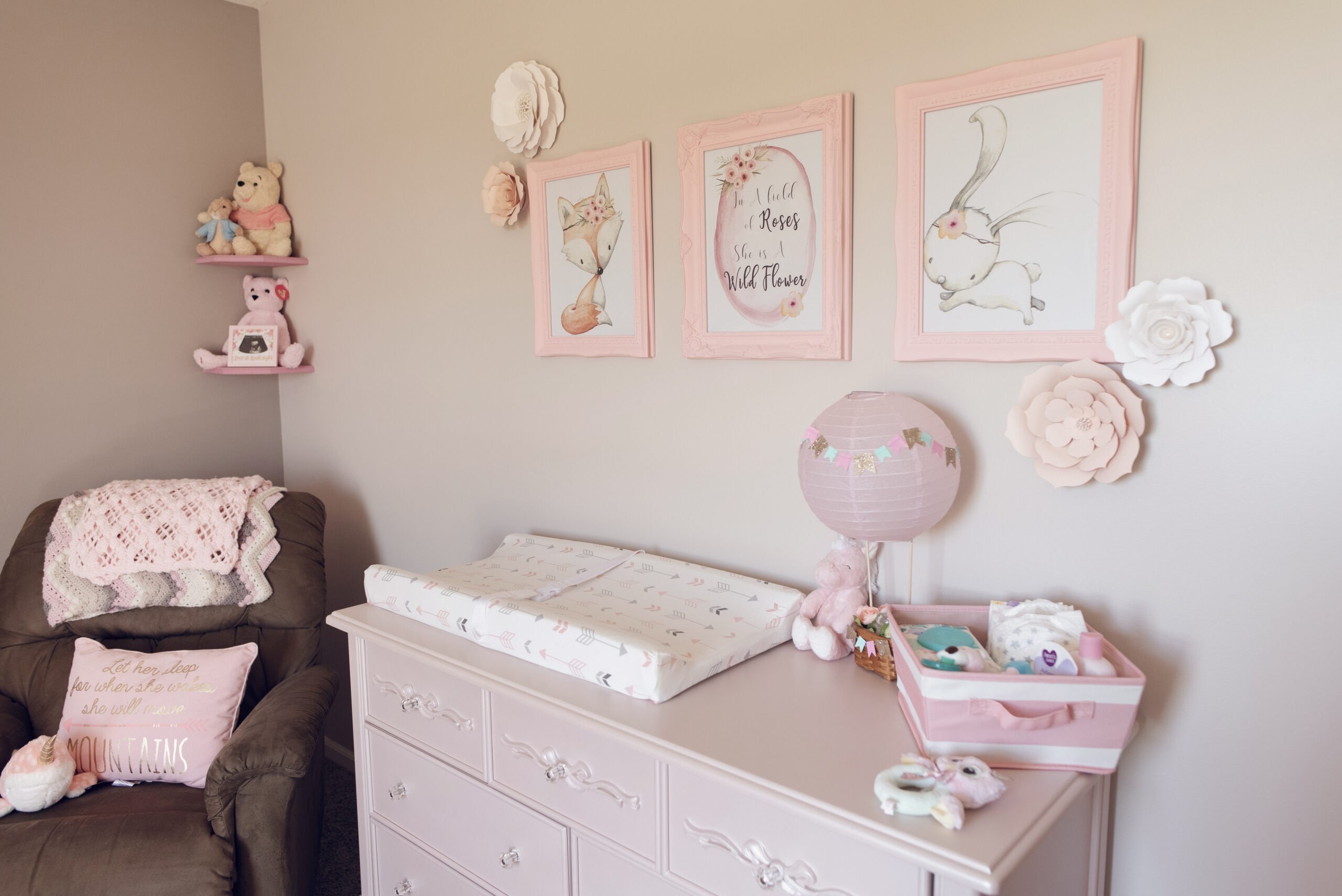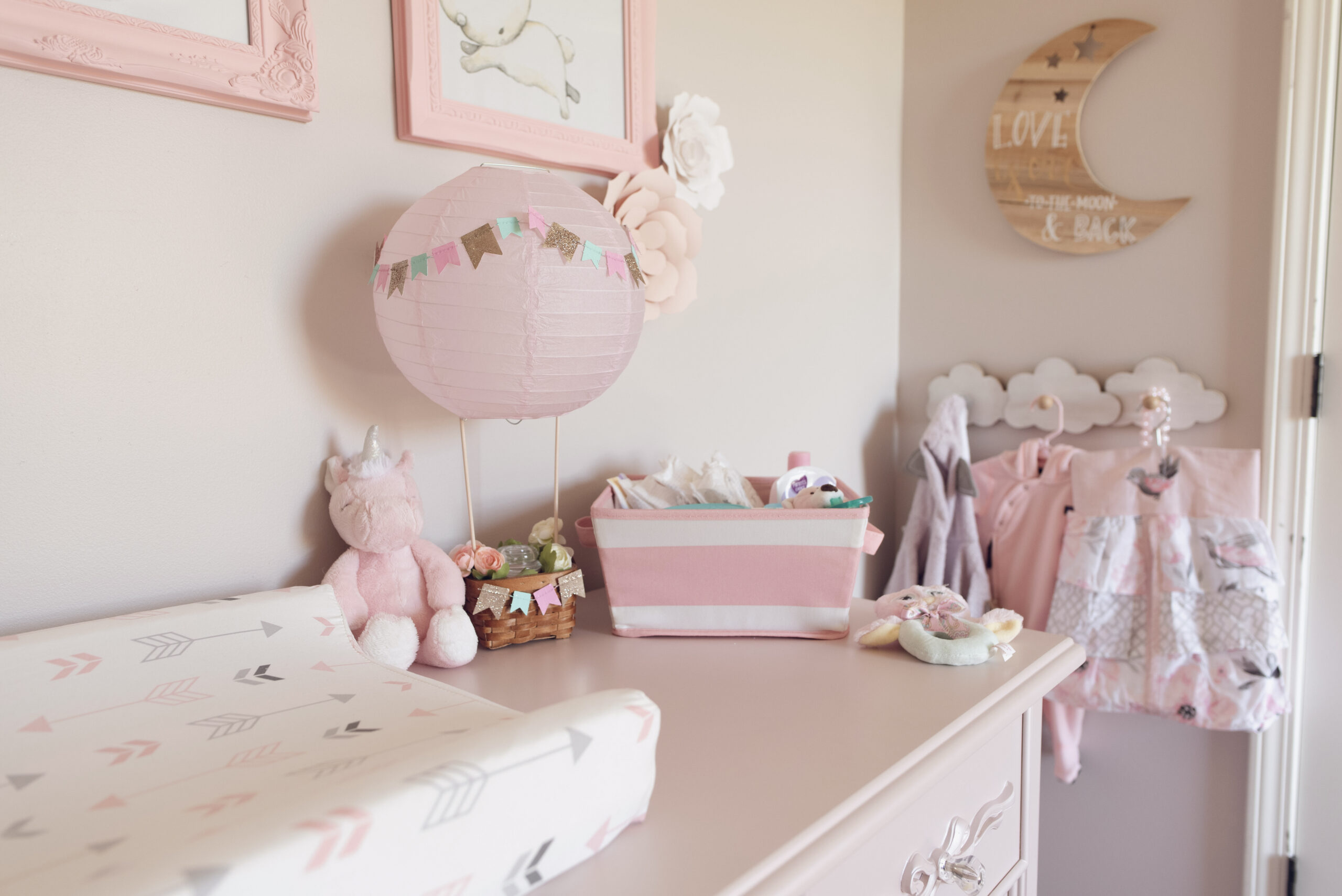 When looking for wall decor, I kept finding myself on Etsy looking at the cutest images for baby rooms, but after I kept coming up empty-carted, and not being able to choose a specific look I purchased a digital download set and created my own! The frames were also part of the DIY, as they were purchased shabby white, and I painted them a custom mixed pink to pop from the walls.

When it came to the closet, a typical one high shelf with a long hanger rod was what we were working with, and it was just not going to cut it up against all the Pinterest baby closets I had been swooning over. Andrew had me pick my favorites and together we came up with the perfect combo. We went to our local Menards and purchased a white 3 tier cube organizer, bought a long white shelf and a plain wood rod. We measured and figured out the placement and Andrew cut down the rod to fit where I wanted it, and installed the shelf. It has been the perfect organizer for Isabella's closet, and we plan to mimic the look in our other upstairs room in the future for a hopeful second child someday. Also, for no other reason than to keep the room bright and to showcase the pleasing look of adorable baby clothes, and this unique custom organizer, we decided to keep off the closet doors, until she started crawling and needed them back on.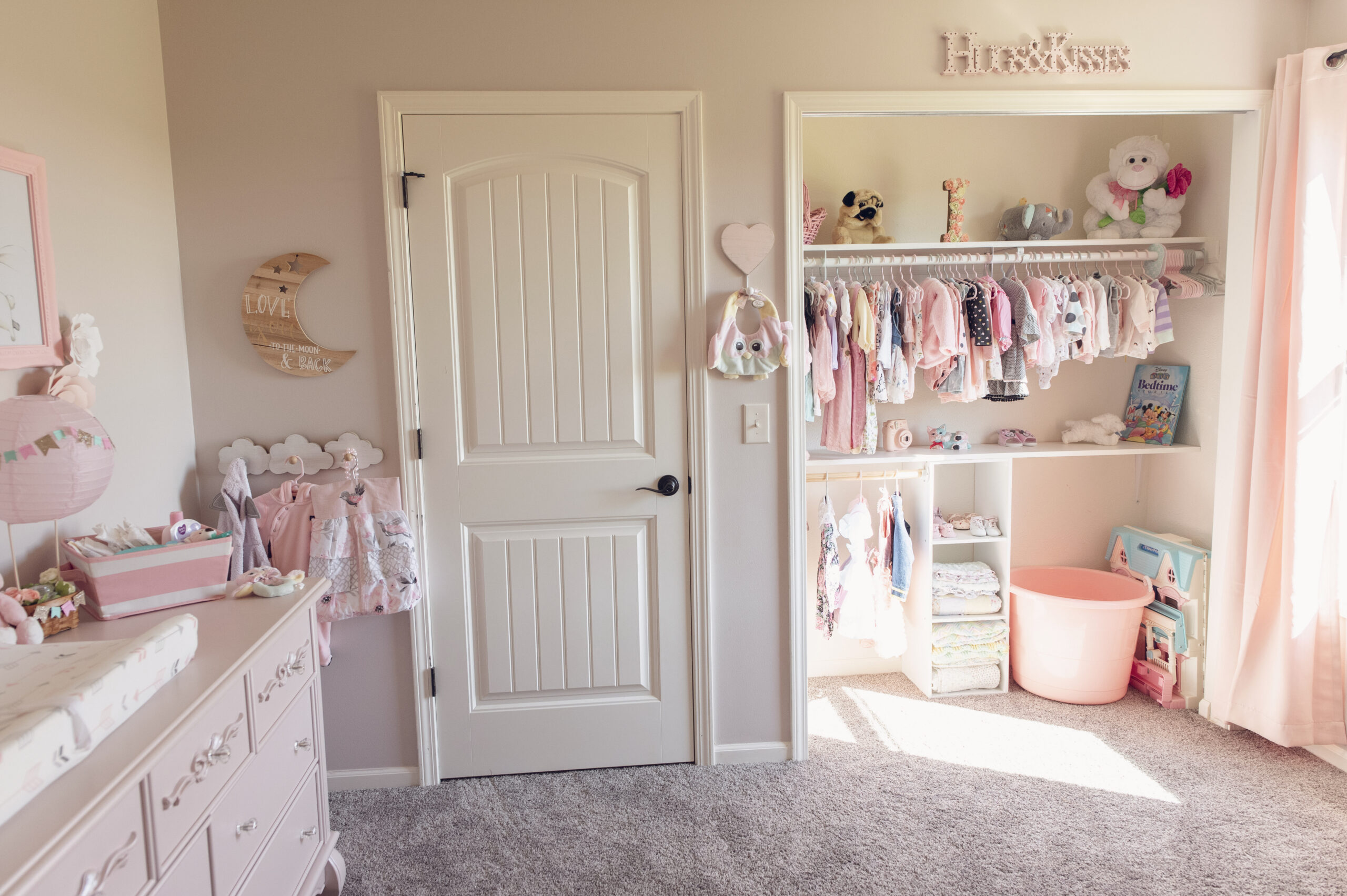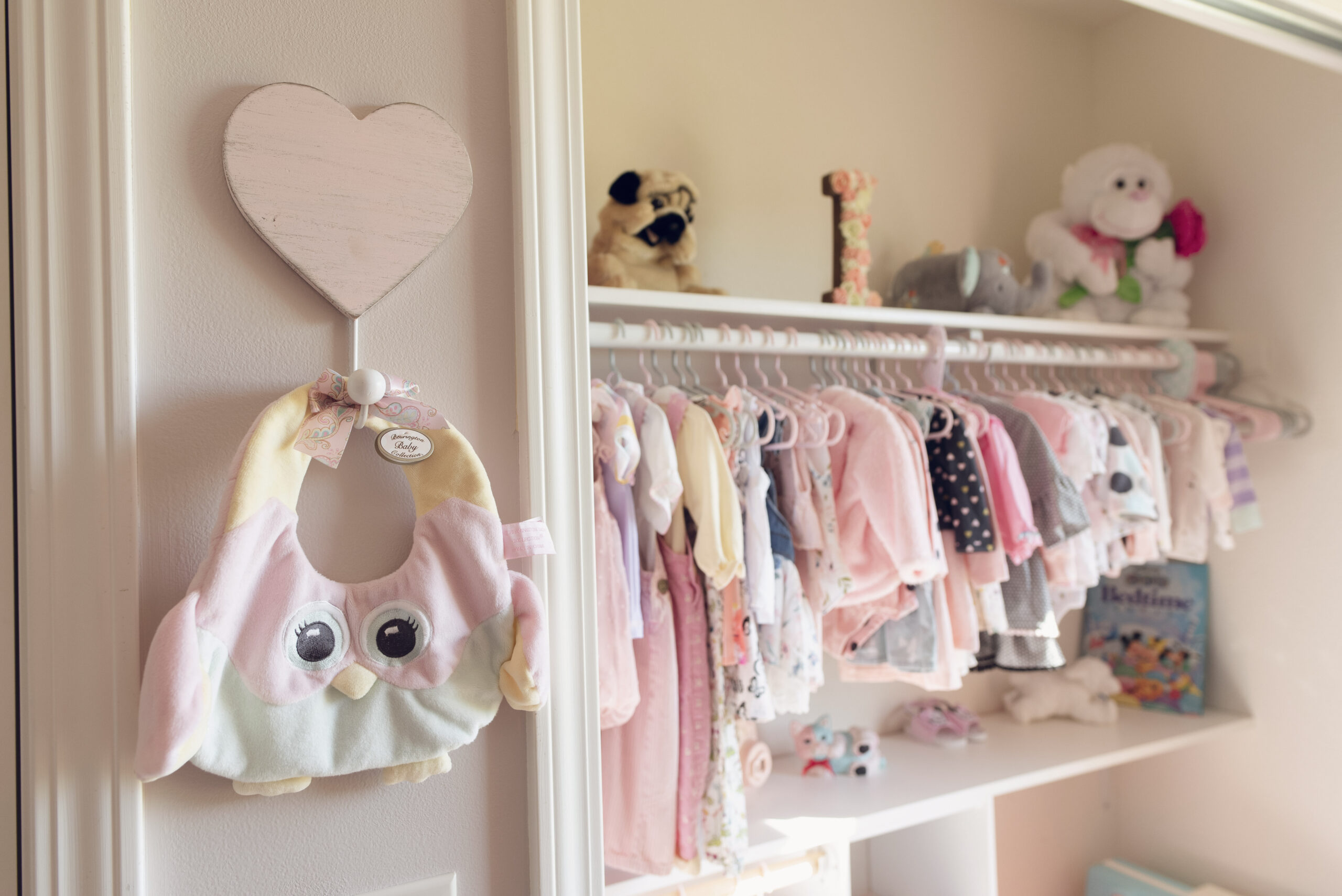 The last feature of Isabella's Nursery, the 2nd most special part, was her name sign, created by Timeless Notions on Etsy. Like other things, we looked for what felt like months at different options, colors, finishes, fonts and every option you could imagine available on Etsy, until we finally settled on this one. The perfect size. The perfect slightly shimmery rose gold color. We couldn't be happier with the choice, and hope that it will be a part of Isabella's room for a very long time.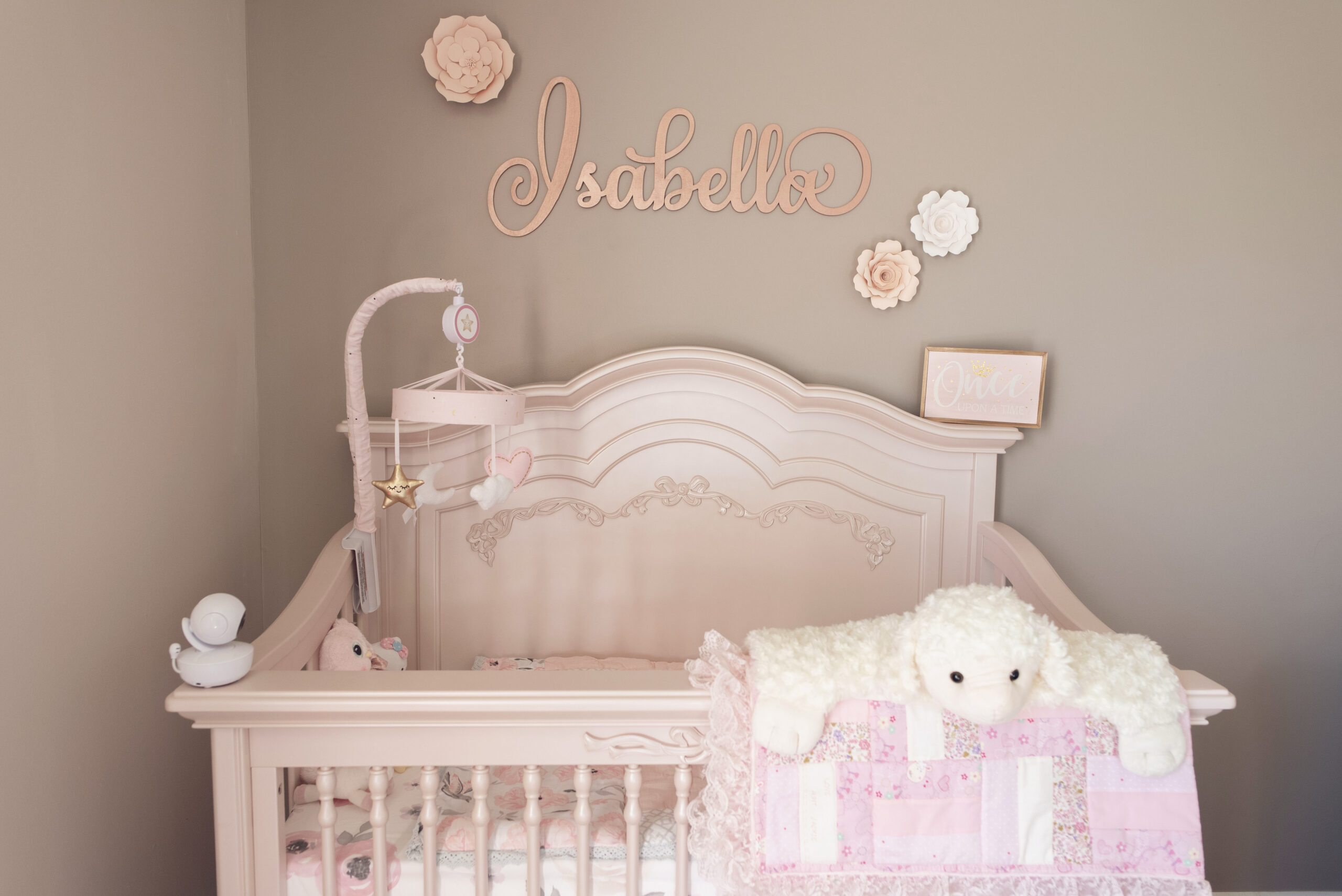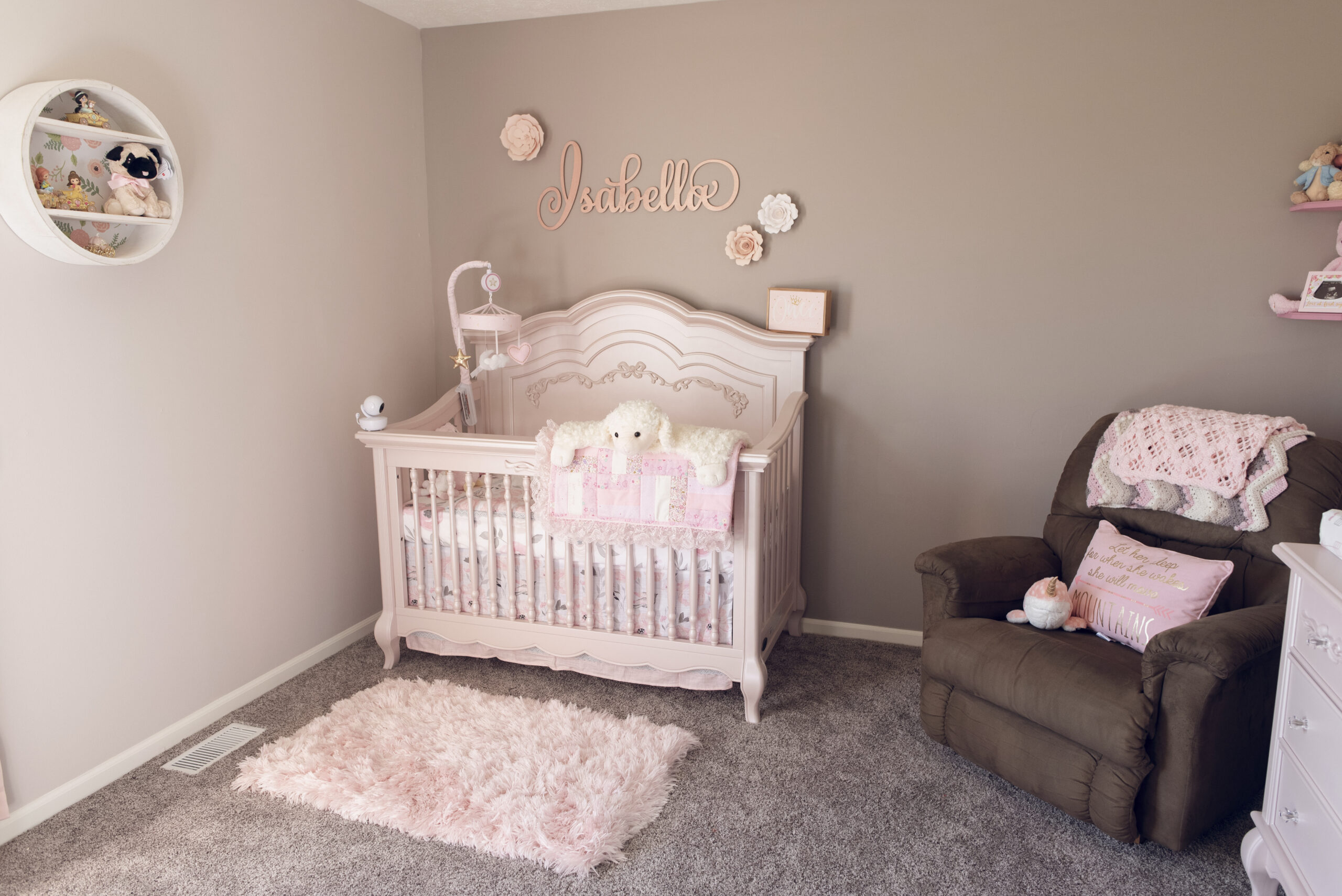 Other gorgeous detail shots of her nursery that I absolutely love..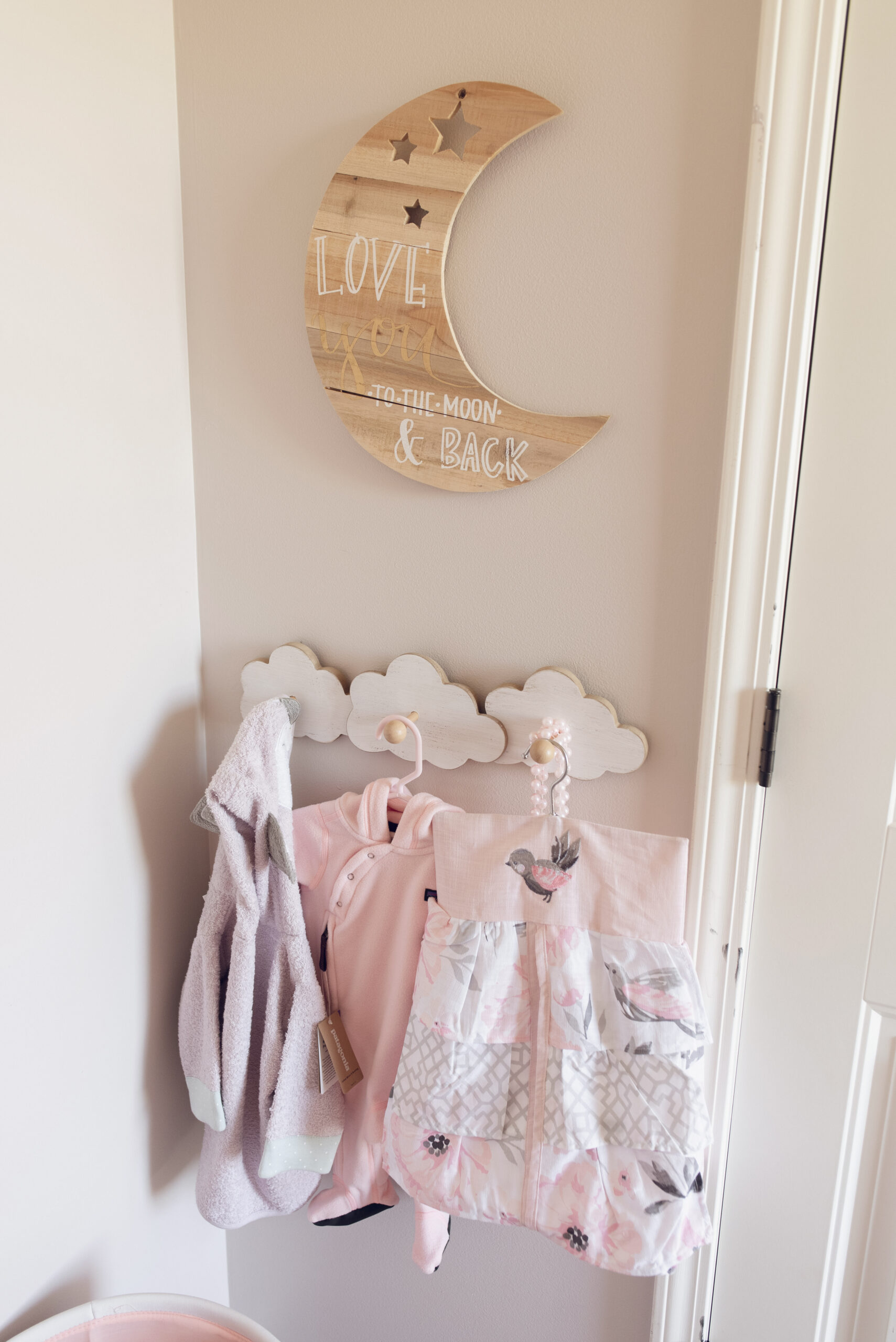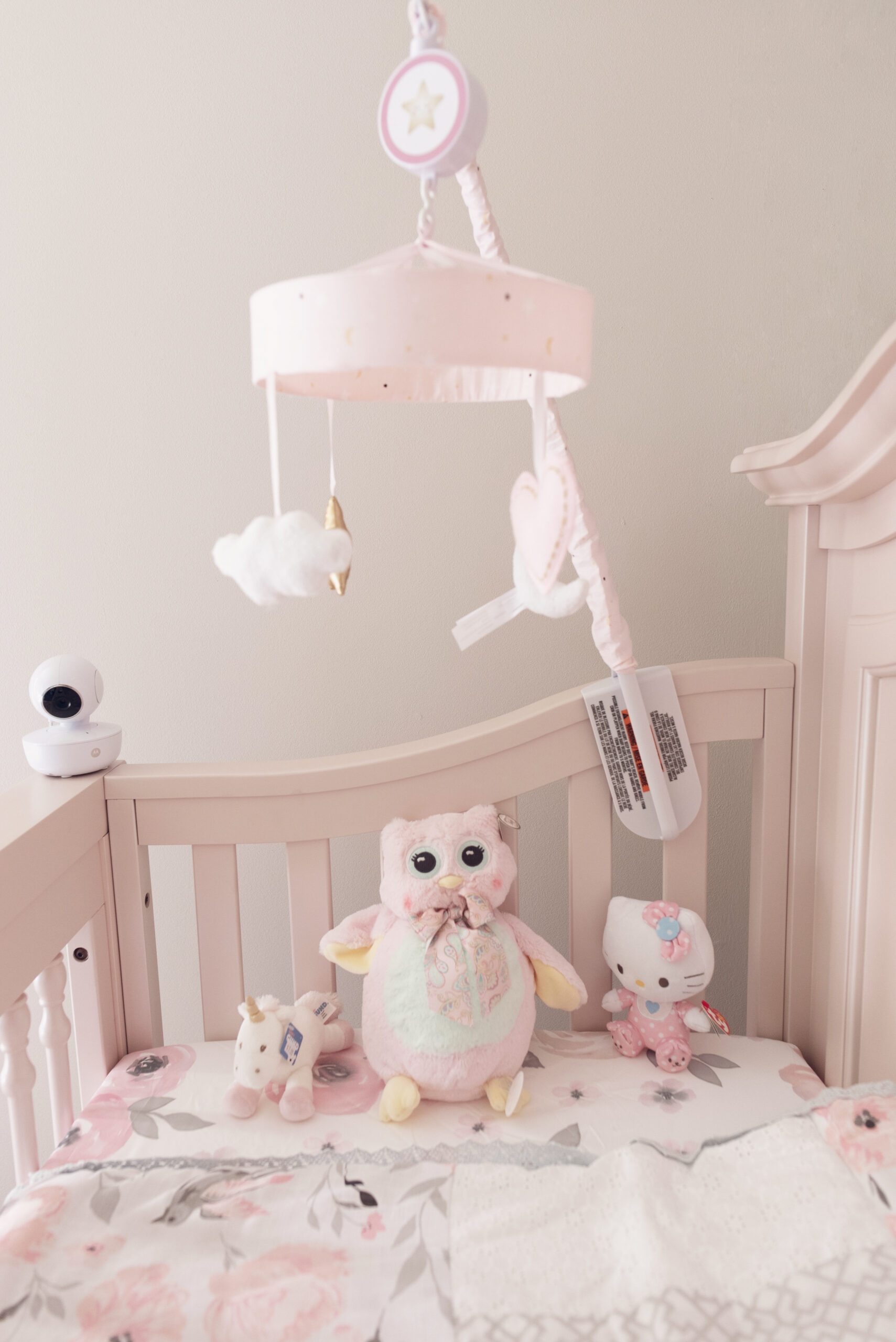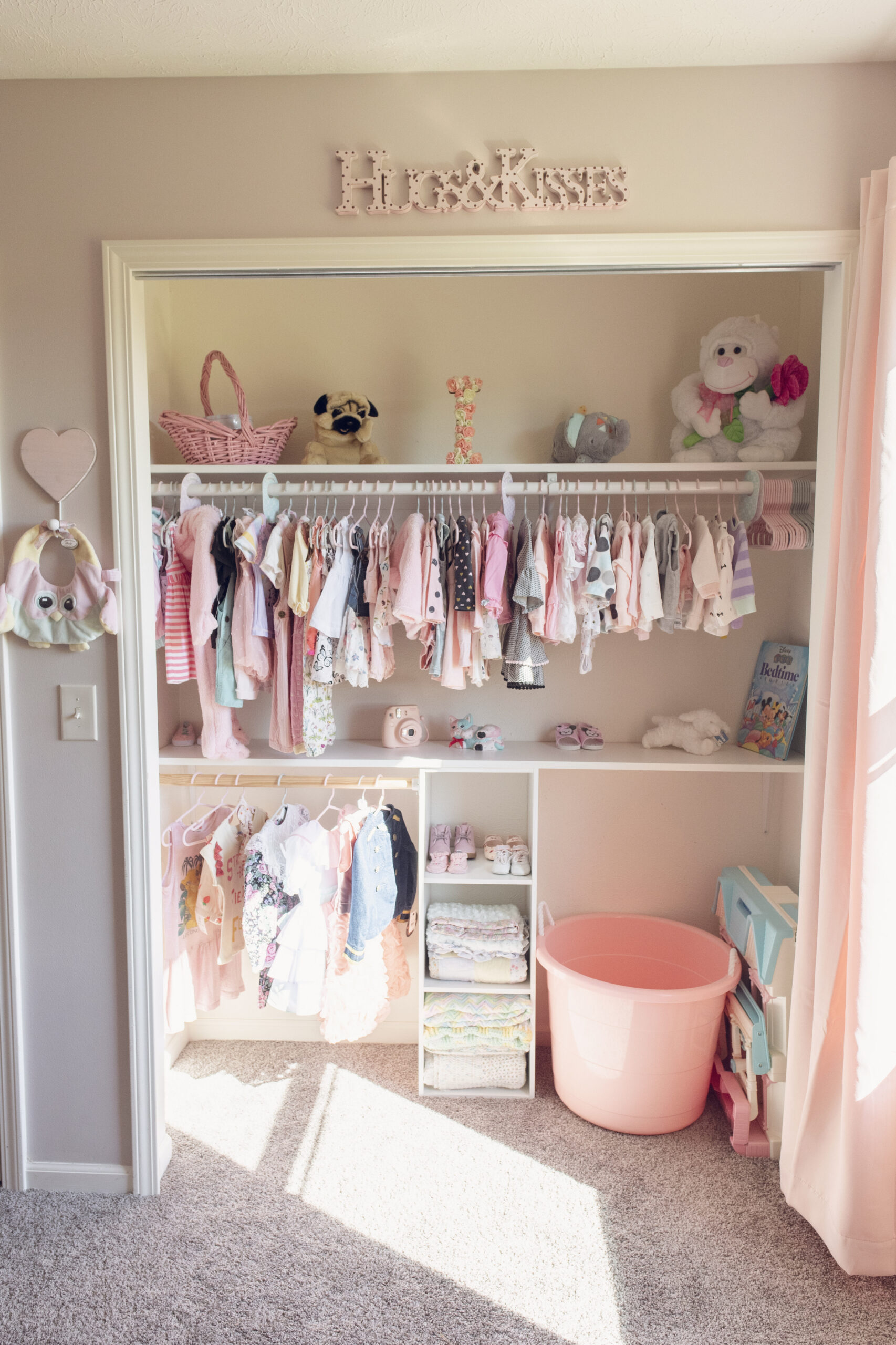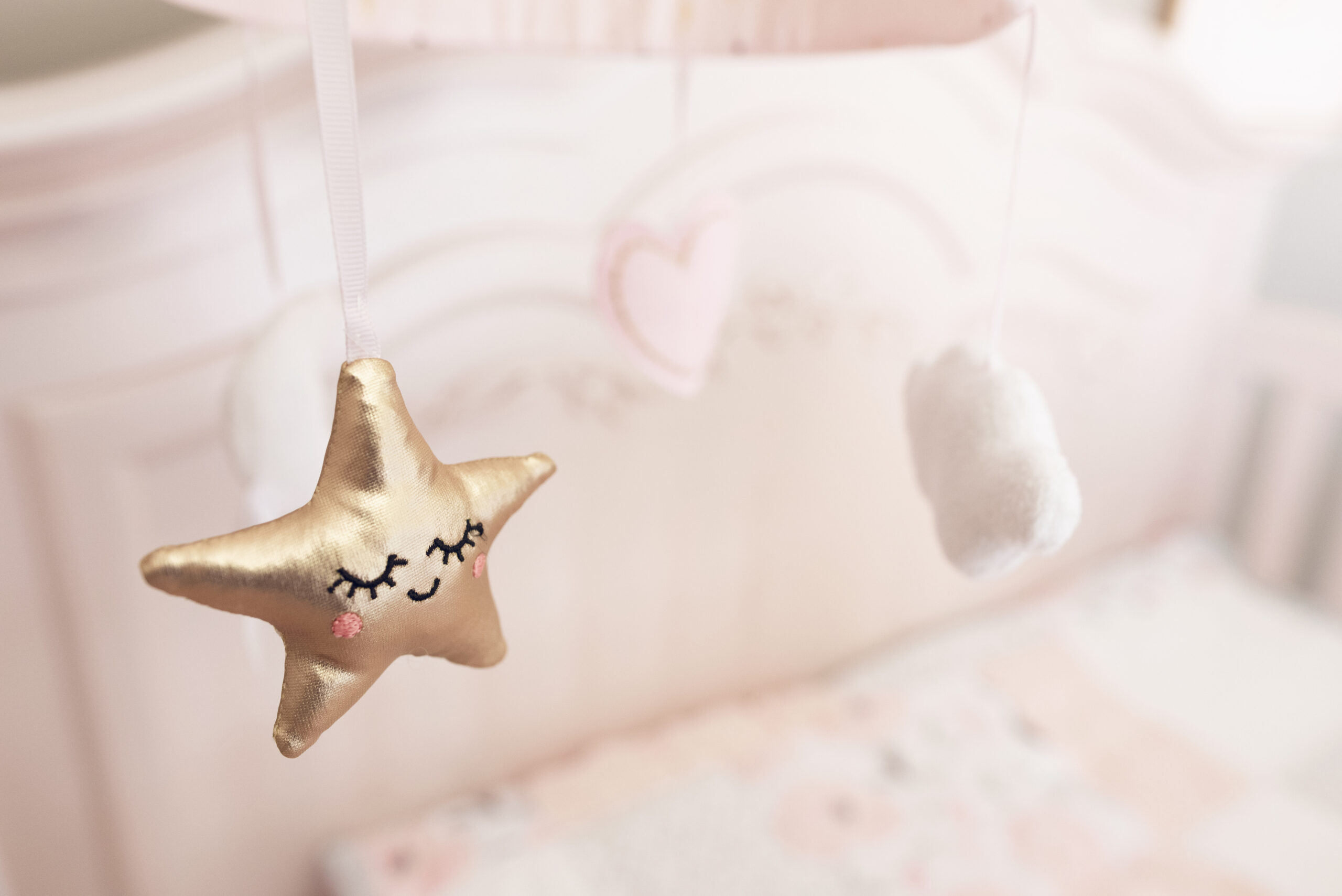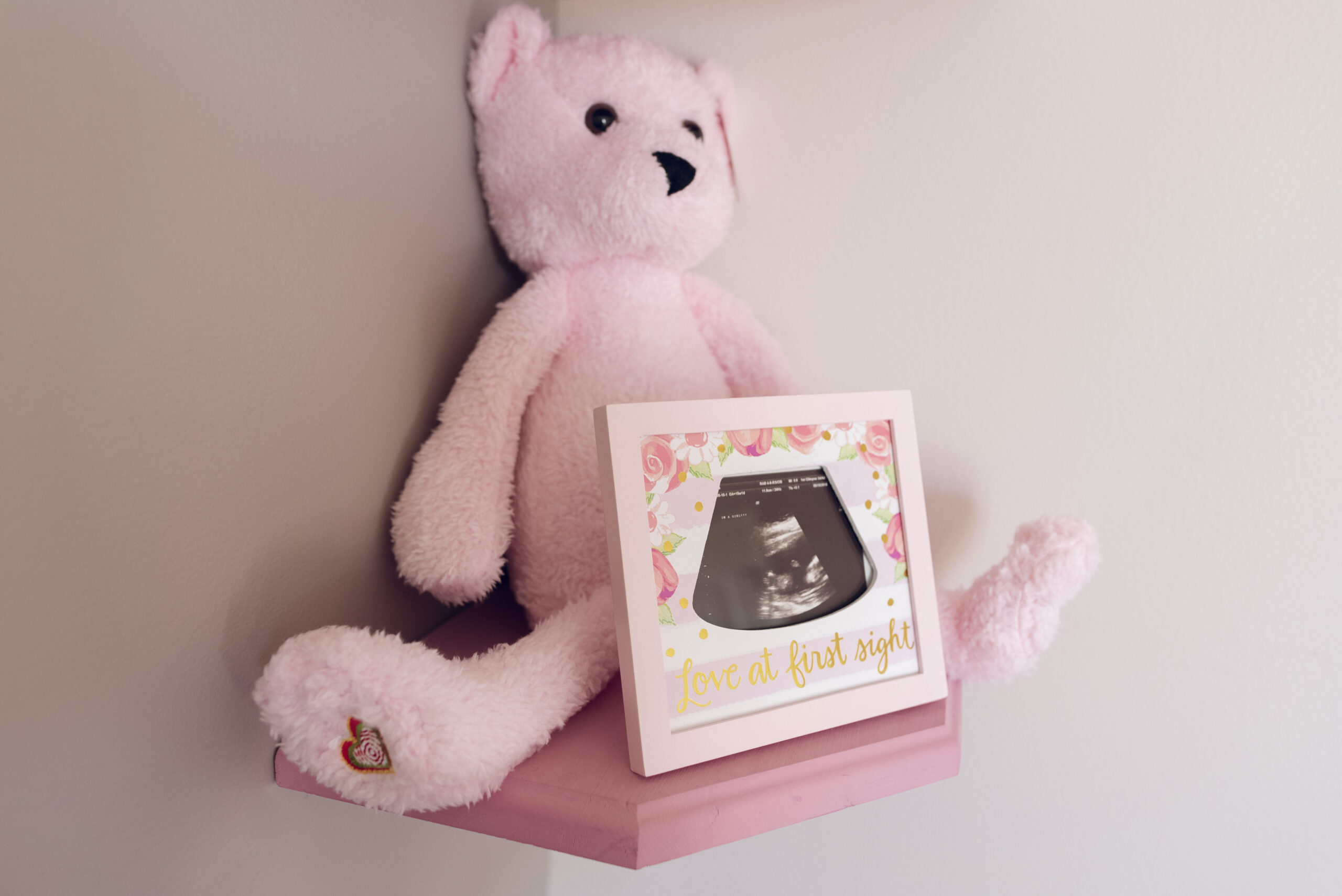 And of course, our much awaited, beautiful baby girl in her crib for the first time, followed by her in it at 8 months old and again on her 1st birthday.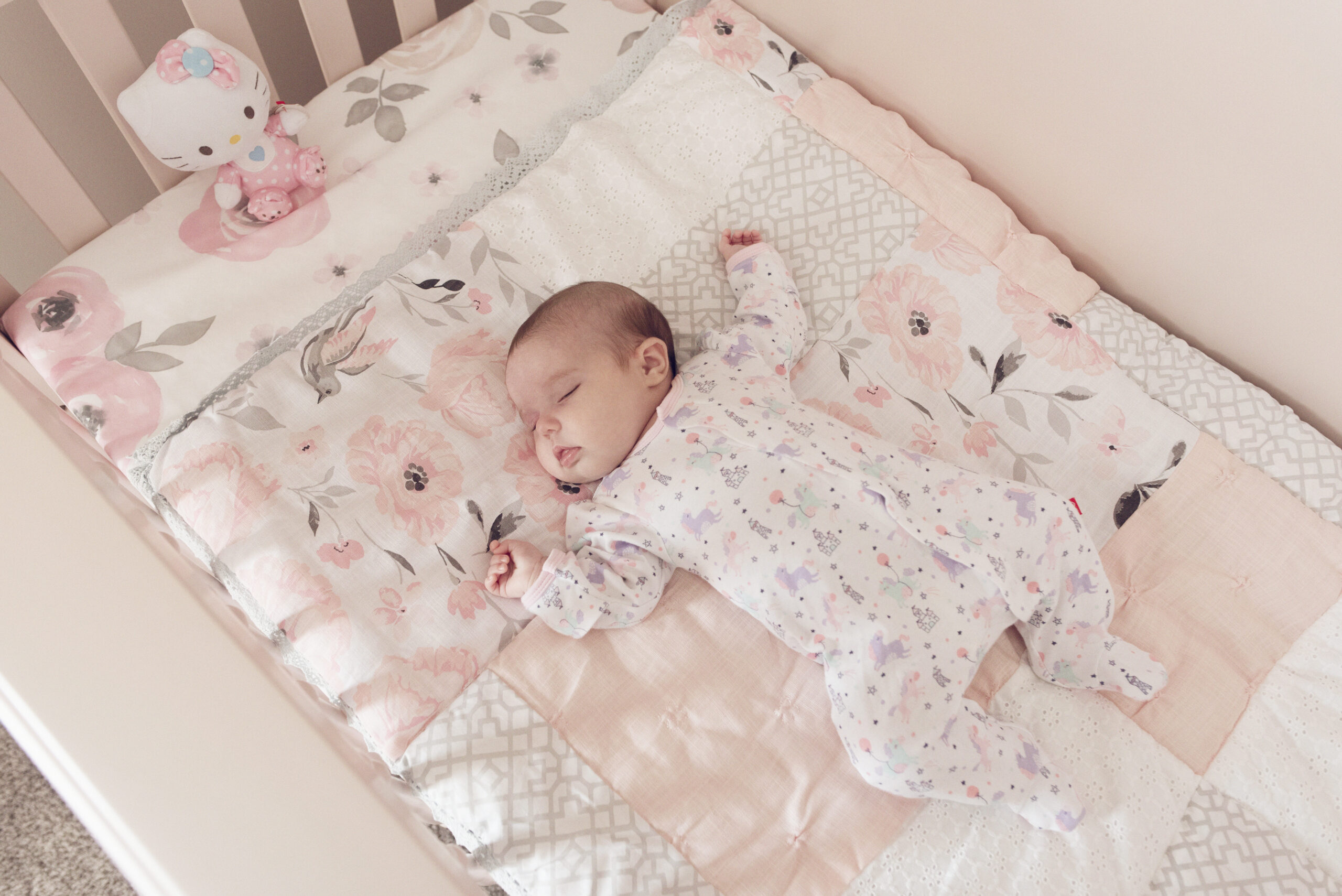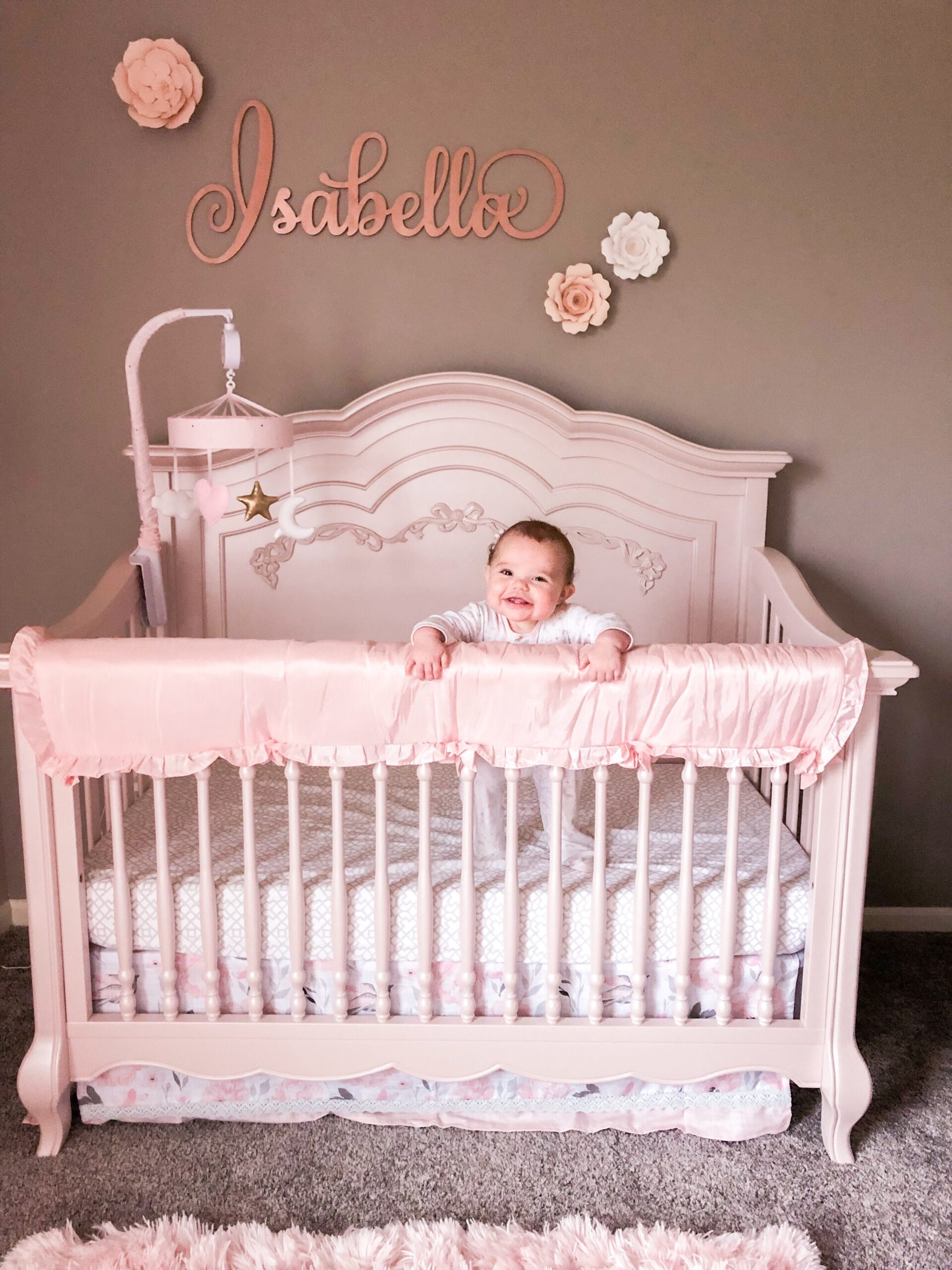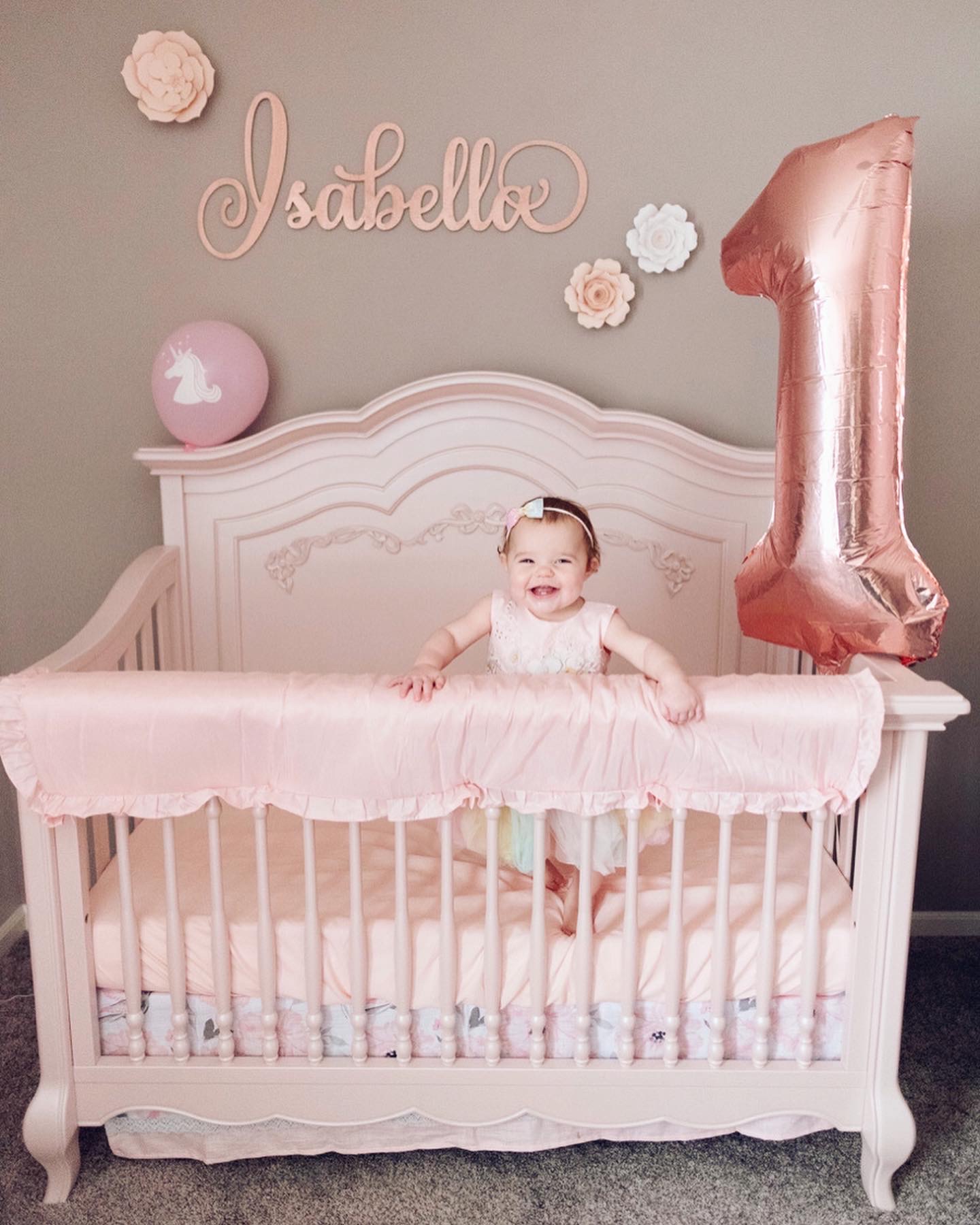 Our nursery was so special, it was even featured on the Dom Family Page, HERE where you can see a full interview we did with Evolur about Isabella's nursery and how it came together, and a full list of the elements included and where they all came from! Last year we were asked to also created a video nursery tour for them, that you can view HERE !