How can I possibly be 30?! I remember turning 21 like it was yesterday.. 18 like it was last week, 16 like it was last weekend.. heck, I remember celebrating my 12th birthday with chocolate chip muffins for breakfast and being surprised with Backstreet Boys concert tickets from my parents! Now, I'm a parent!
It's like time flies and somehow in our minds, stands still all at once.
For me, certain people I can't even think of without picturing them at a certain age or certain point in time.. and now here I am, 30 years old, wondering at what age or certain point in time others might picture me.
3 decades is a long time, and I've done so much in those 30 years.
I…
Traveled all over with my parents, around the U.S., Europe, Caribbean, Mexico and Canada.
Did concert photography for BuzzMedia all over IL and MI for a handful of years which I loved!
Started a business, Tara Ashlee Photography!
Was the youngest photographer to professionally photograph Lollapalooza in 2010.
Had my concert photography published nationally and internationally in various magazines, as well as on a billboard and on concert tickets in Vietnam.
Had my work displayed at 3 different galleries in Chicago and even some purchased.
Finished school and graduated college with a Bachelors Degree of Fine Arts in Digital Photography.
Met my now husband, eventually got engaged and later married!
Became a fur baby mom to our Pug Minka, and fluffy kitties Maiya and Marmalade.
Traveled all over with my husband!
Changed our business to Tara Ashlee Photo & Design, and added to what we offer.
Gave birth to a beautiful baby girl, Isabella, and became a Mommy & parent!
…and that's just some of the most notable stuff!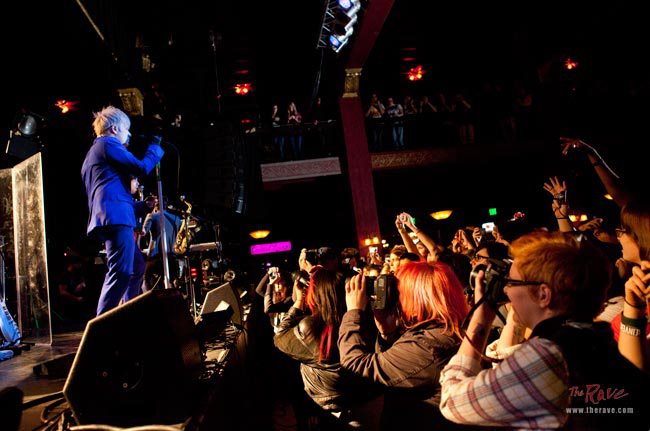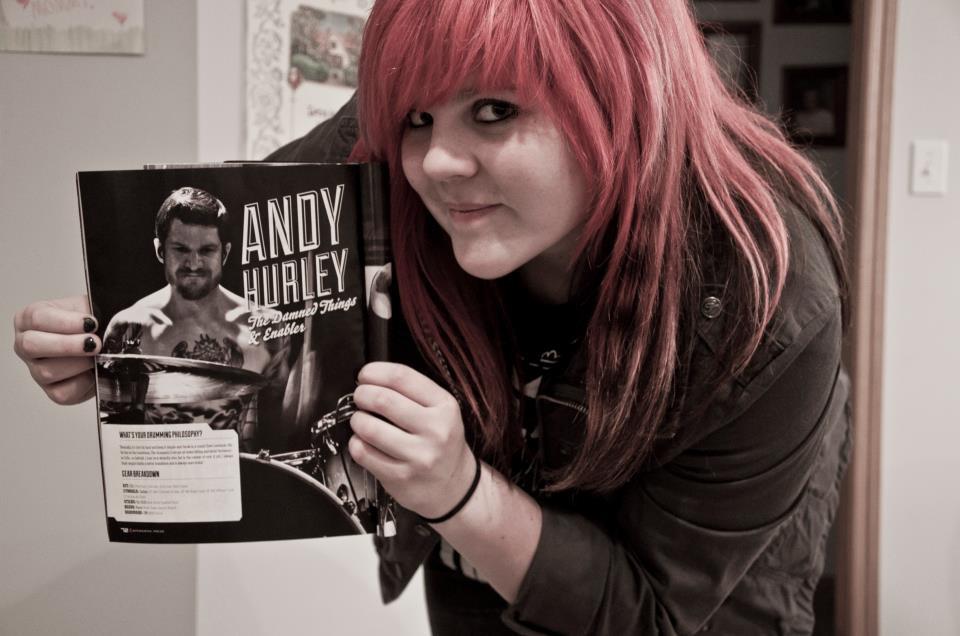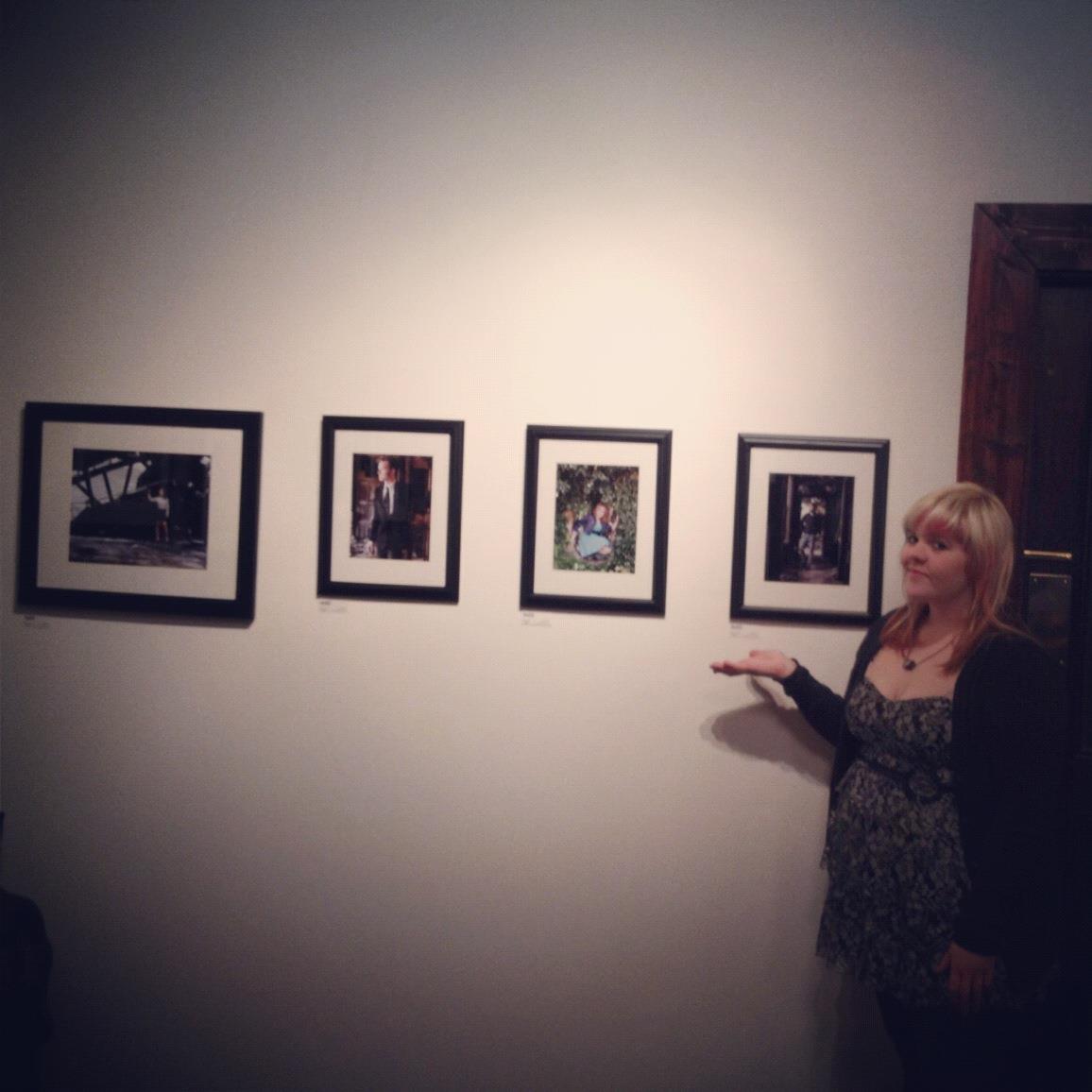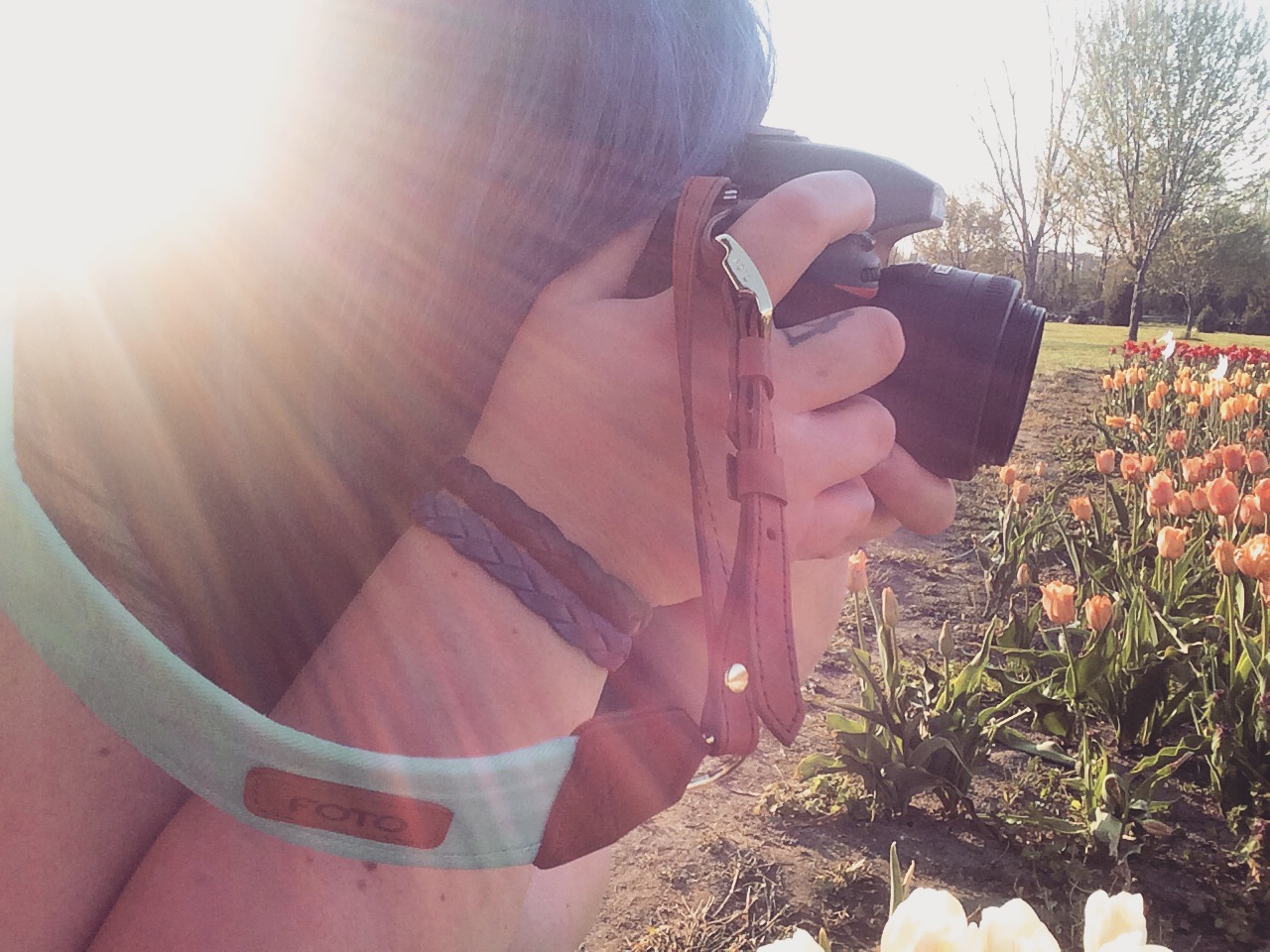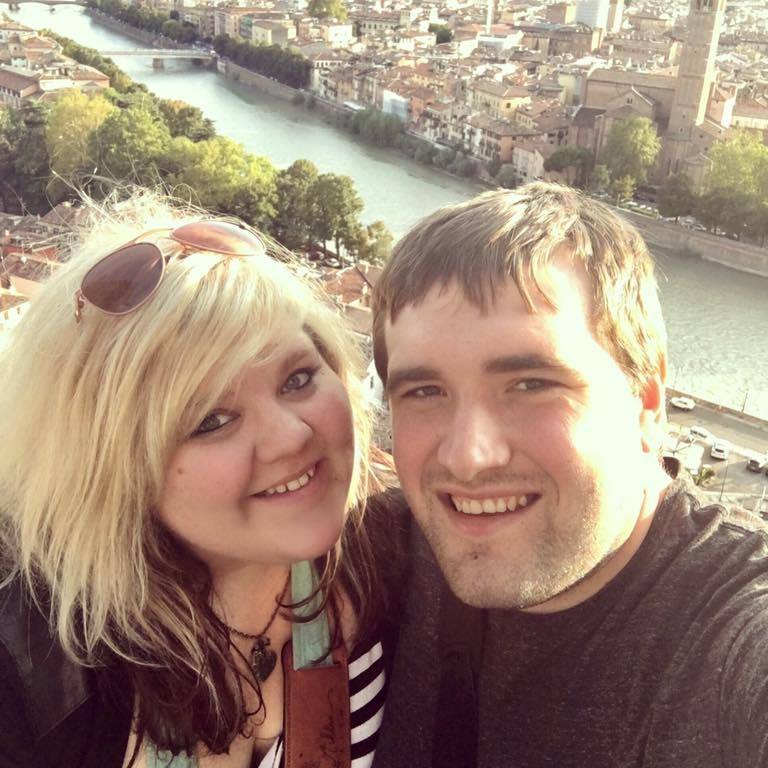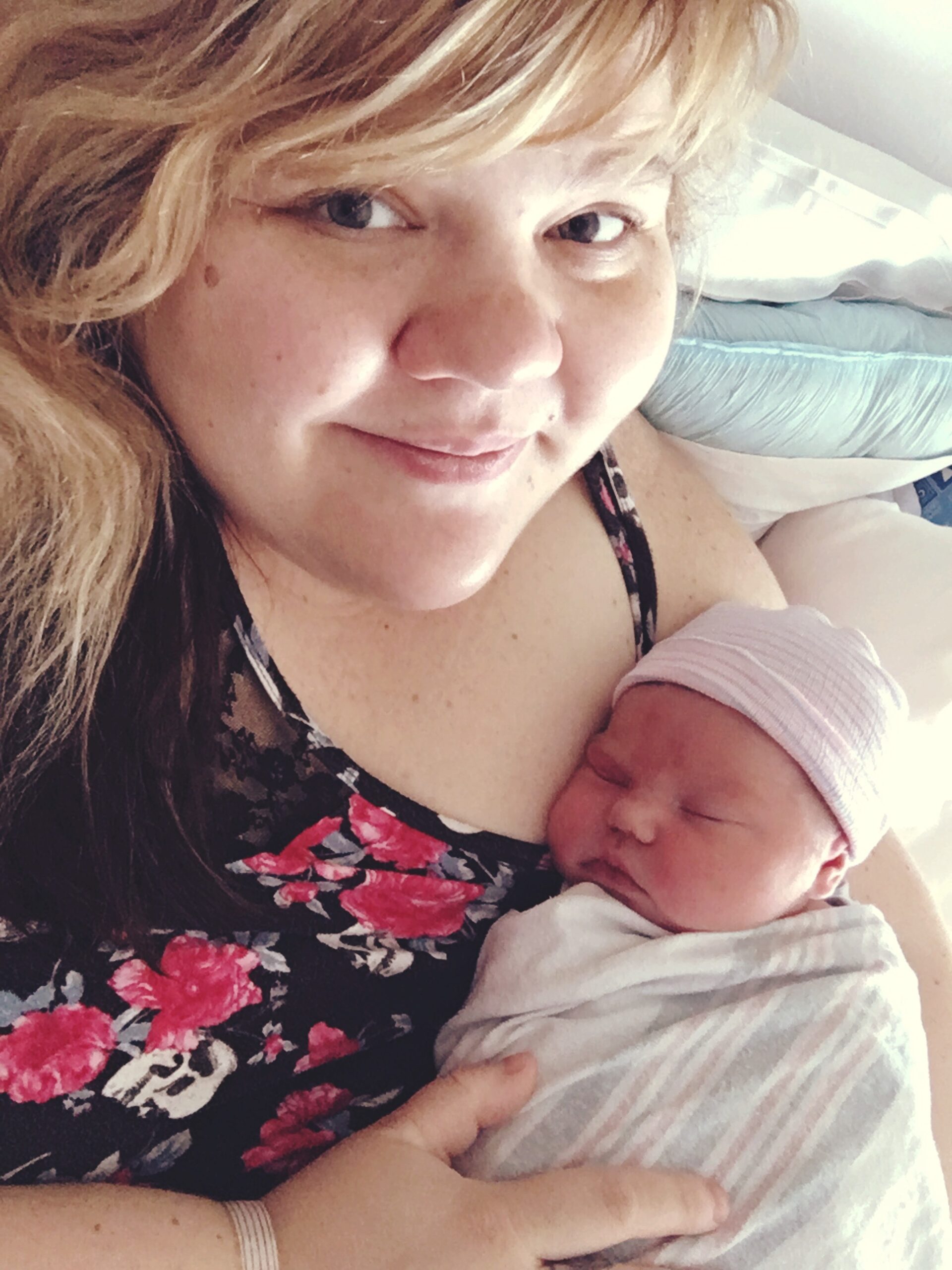 This year, unfortunately COVID was an un-ignorable factor.. and unlike last year when we were able to go on a normal vacation for my birthday (which literally happened the week before all hell broke loose around the world and the pandemic began..) we weren't able to do something quite as extravagant.

Photos from that last real vacation before the pandemic…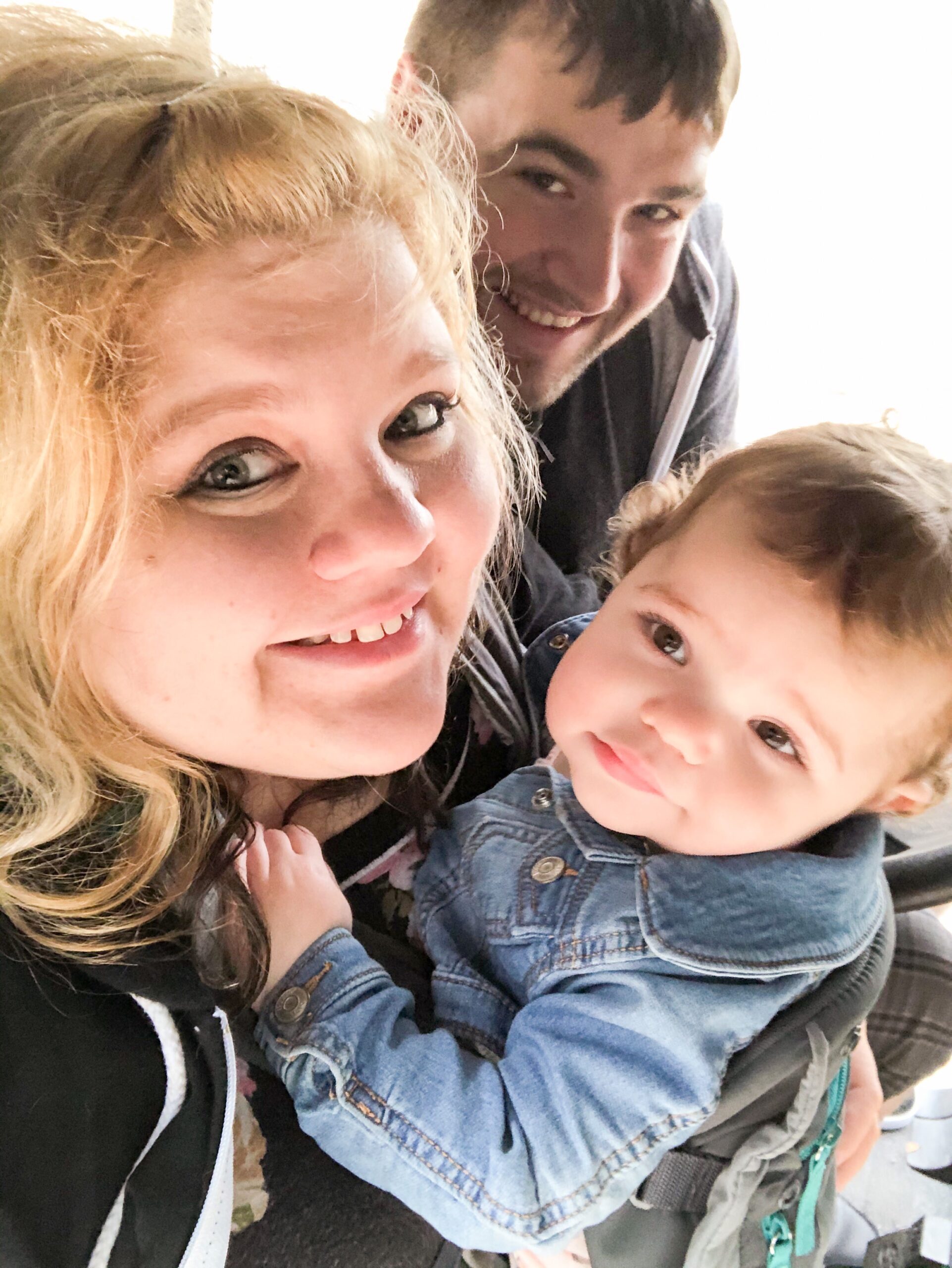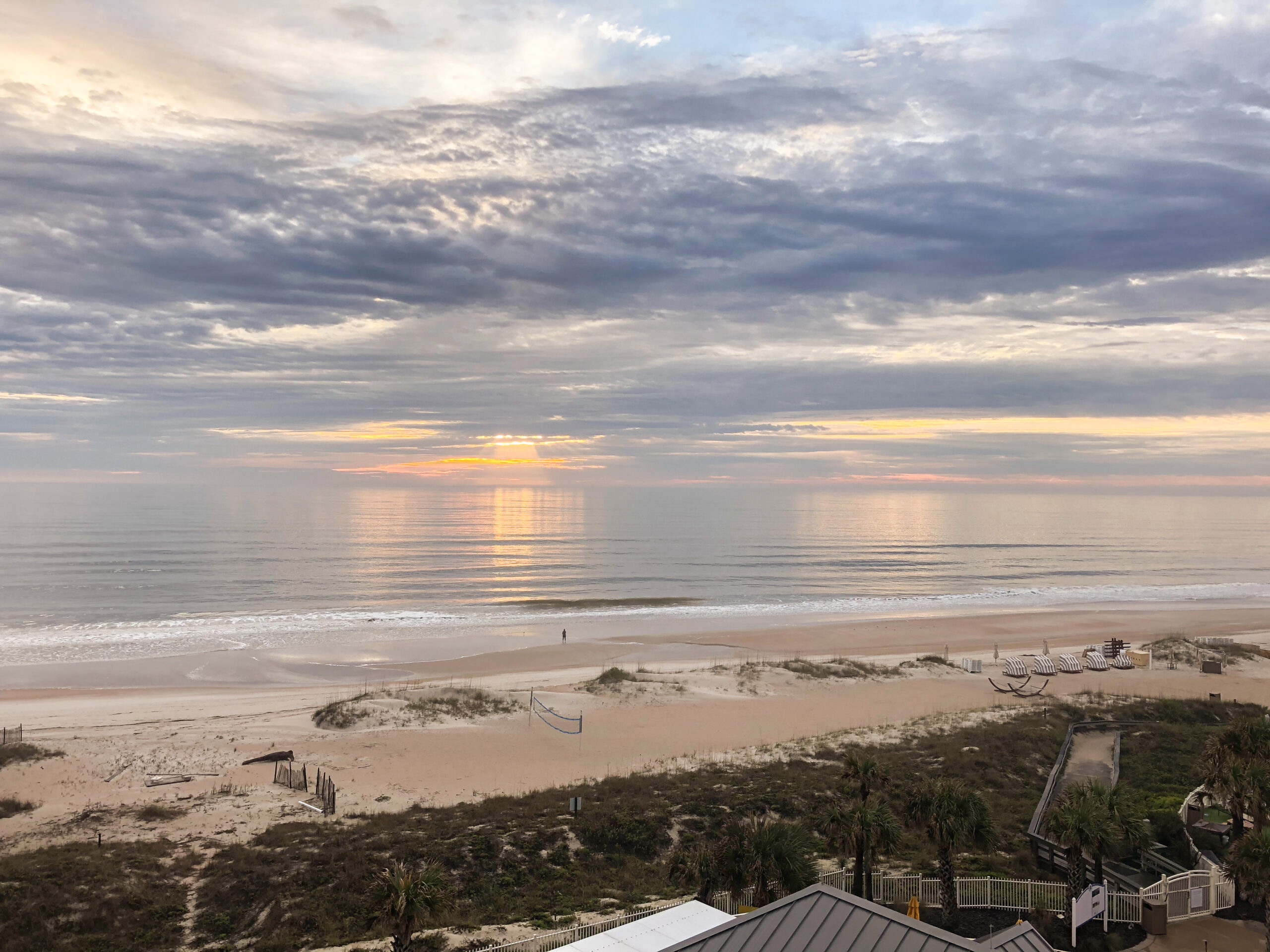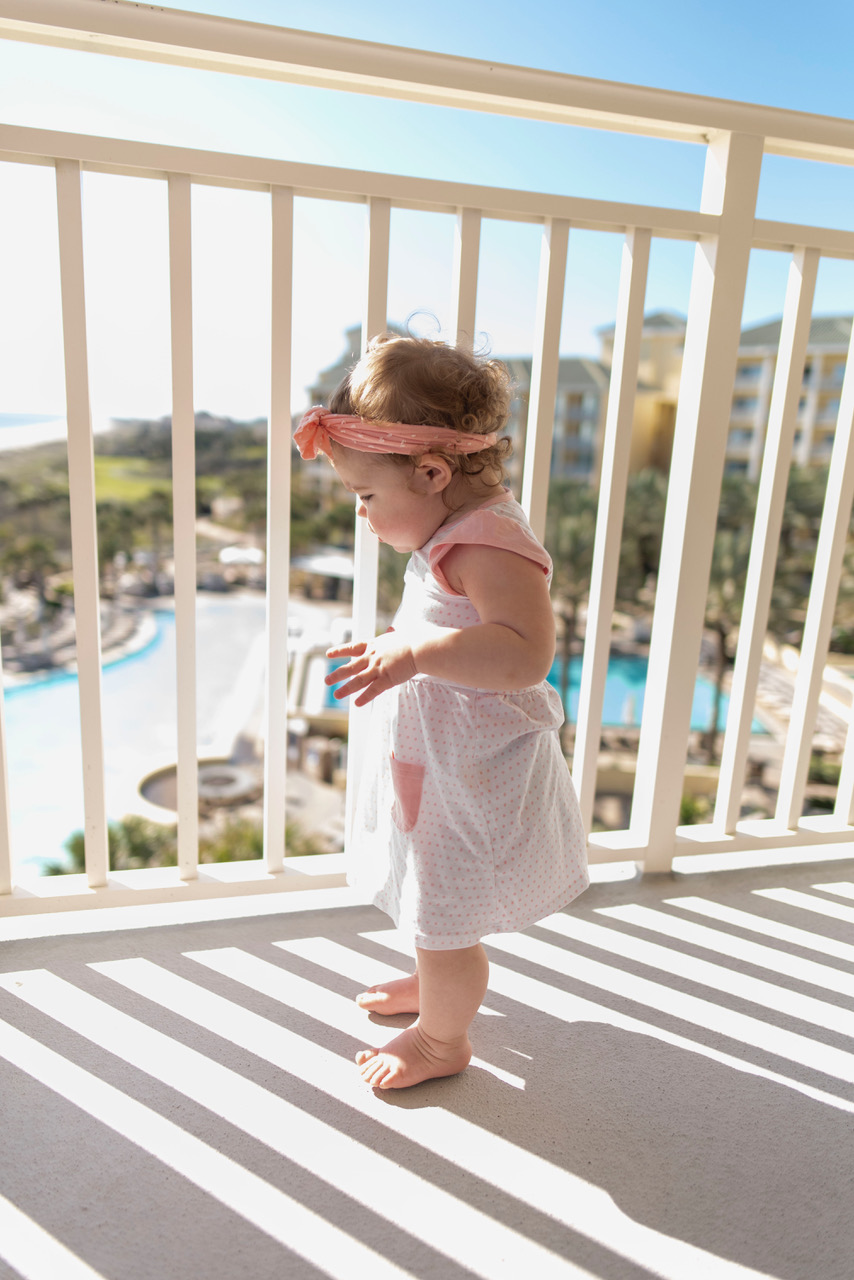 Instead, this year we planned a partial weekend away for the 3 of us to Nashville, Indiana in Brown County for Saturday through Sunday, and a full day out of shopping around Oakbrook, Illinois for on my birthday, March 1st, just the two of us, Andrew and I!
The entire weekend and my birthday were really fun, though not everything went as expected! When we got to Nashville we expected the sun to be shining along with the 60 degree weather, but what we were greeted with on our full day there after staying the night nearby the night before, was wet sidewalks and gloomy cloudy weather.. We walked around all the shops, enjoyed a couple slices of pizza, and did a short drive through the State park, but ultimately decided to not stay a second night based on how the day was going.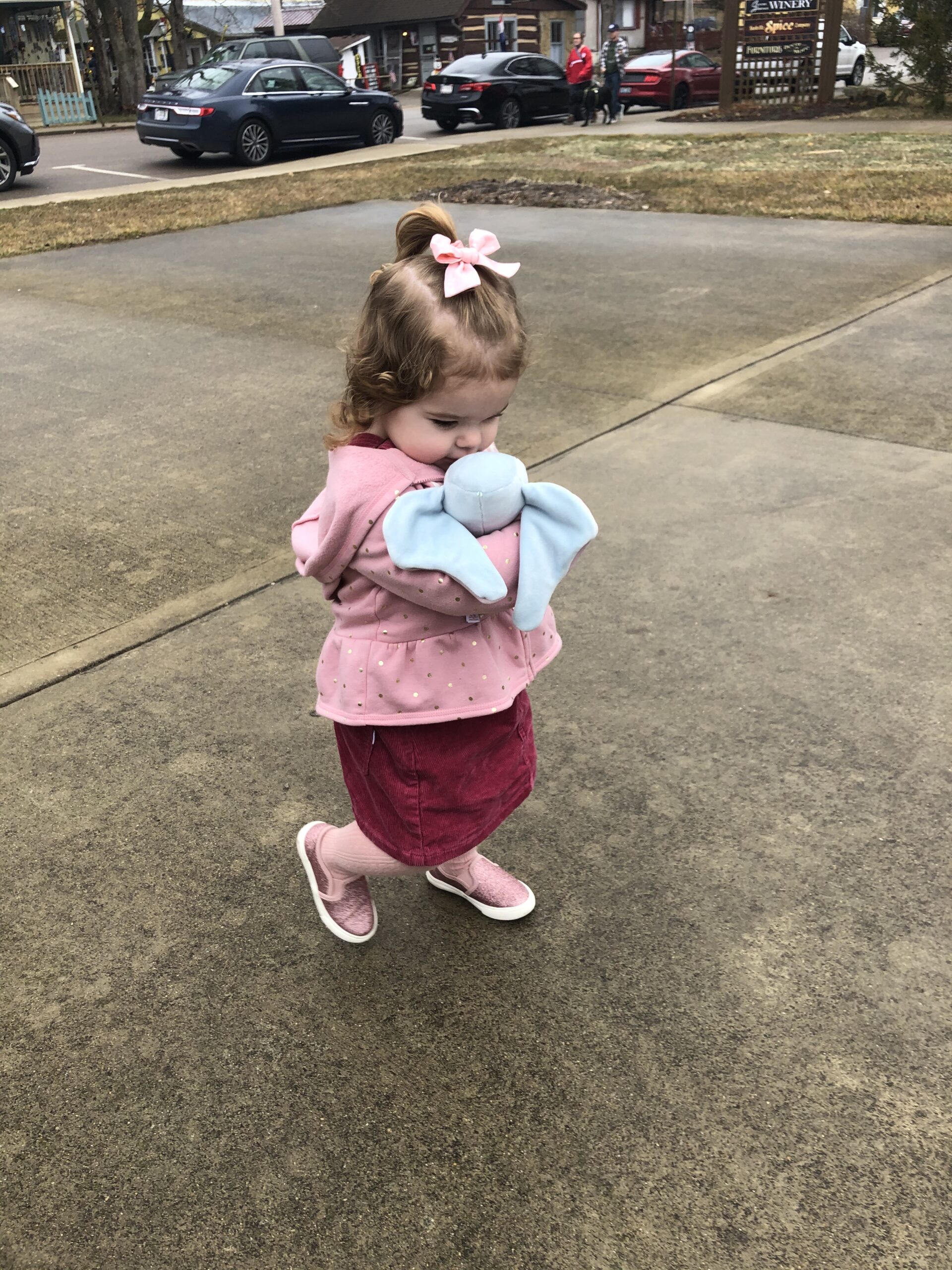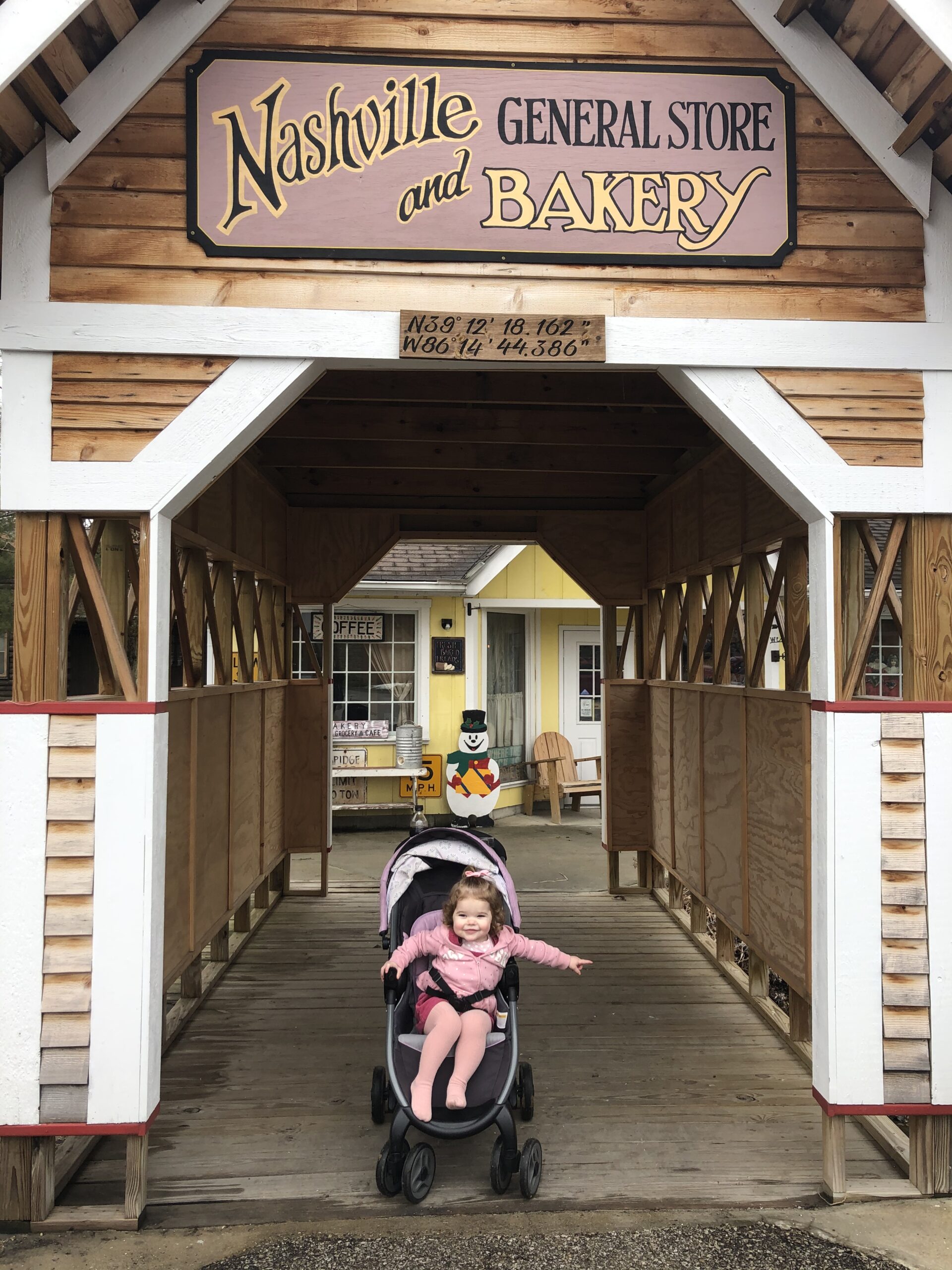 We checked out of our hotel and were on the road by around 2 in the afternoon, and the journey home was what actually made the entire getaway!

On the way home we decided to take the more scenic route, but accidentally turned the wrong way somewhere around Bloomington.. This is what brought us to eventually coming across a sign for a Safari Park Drive Thru! From experiencing one of these before, years before Isabella came along, Andrew and I knew this would be something super fun to check out so I looked it up immediately. They were close to closing soon so we knew we wouldn't be able to do the drive thru that day, but they had so many cool animal encounters and the safari drive thru looked amazing so we decided to go check out how it looked and get some information. It was at that time that we realized we were going South and that we had made a wrong turn somewhere, but we decided to still check it out.

When we got there, Isabella was just waking from her car nap and Andrew ran in to get a pamphlet. We saw some guys trying to get the kangaroos in for the night in a fenced in area and walked over to watch. Isabella thought they were so funny. The guys were really nice and said they were closed now but we were welcome to walk in and see the animals if we wanted real quick. How could we say no?!
Stepping inside, we knew we were going to have to plan a trip to come back! We were able to get up close to the kangaroos, some goats and some funny fluffy chickens. They also had an area inside with a sloth, lemurs, hedgehogs, a tortoise, snakes, birds and parrots. Isabella ran around excitedly squealing at the animals and we all absolutely loved it.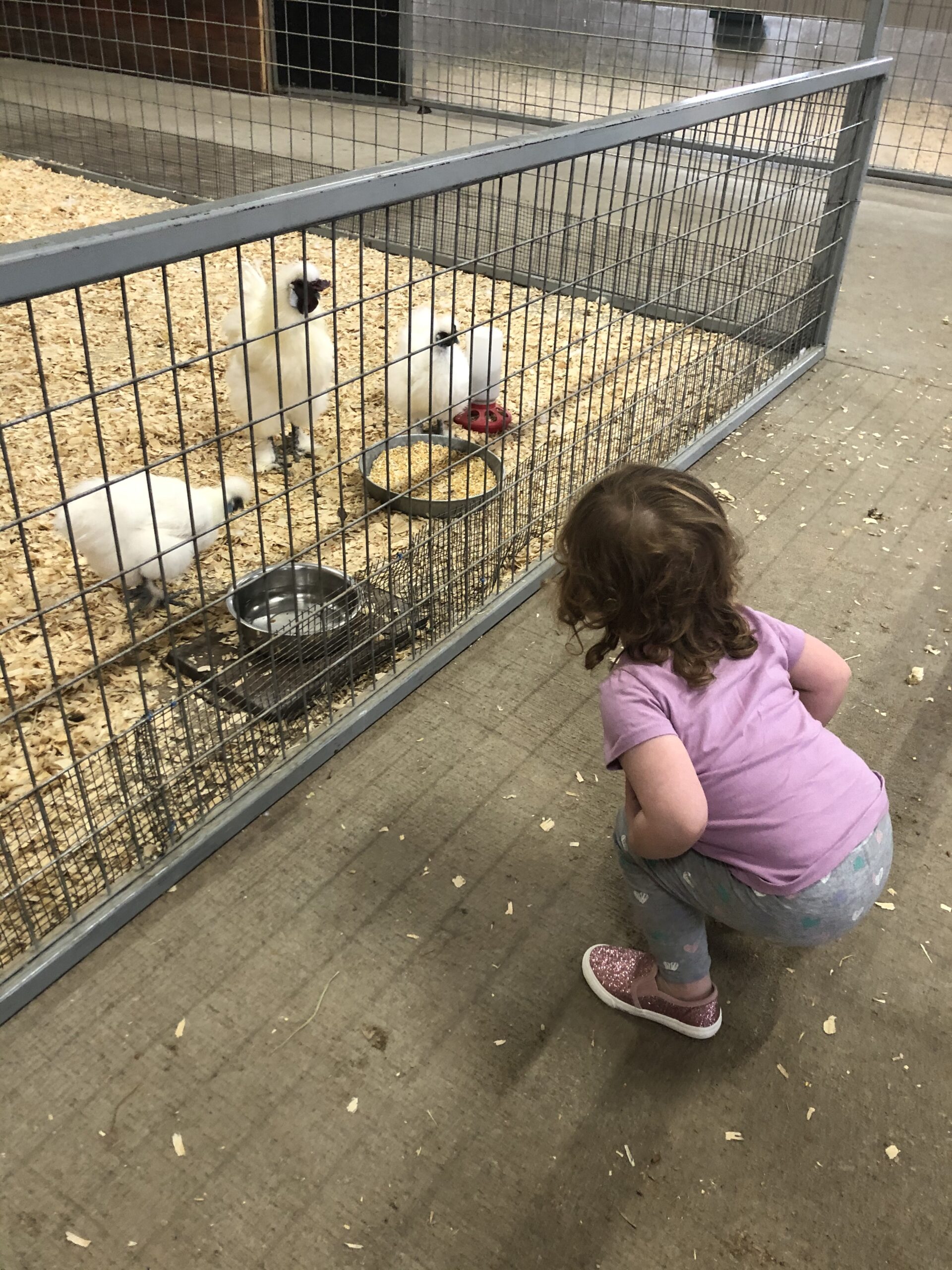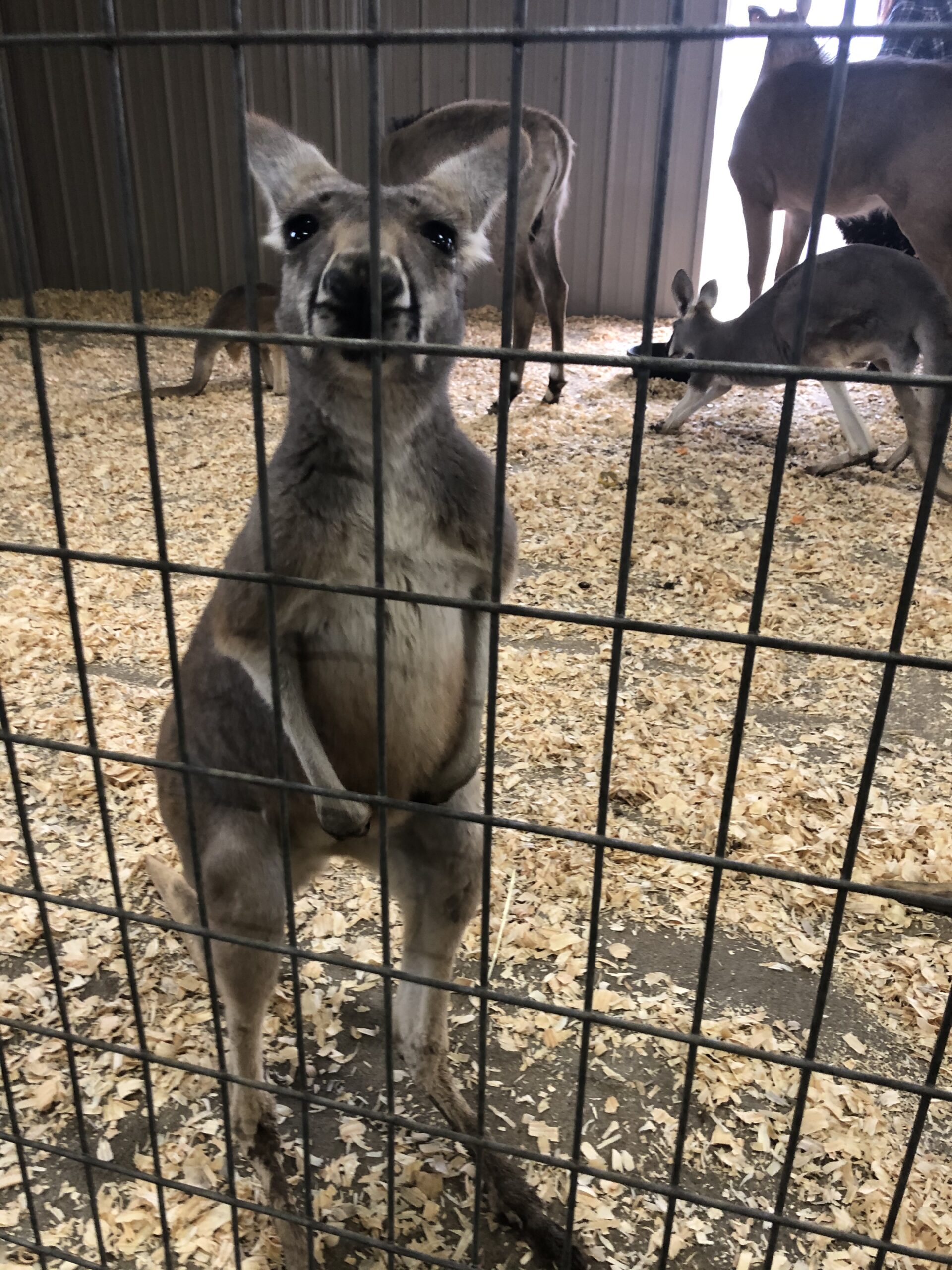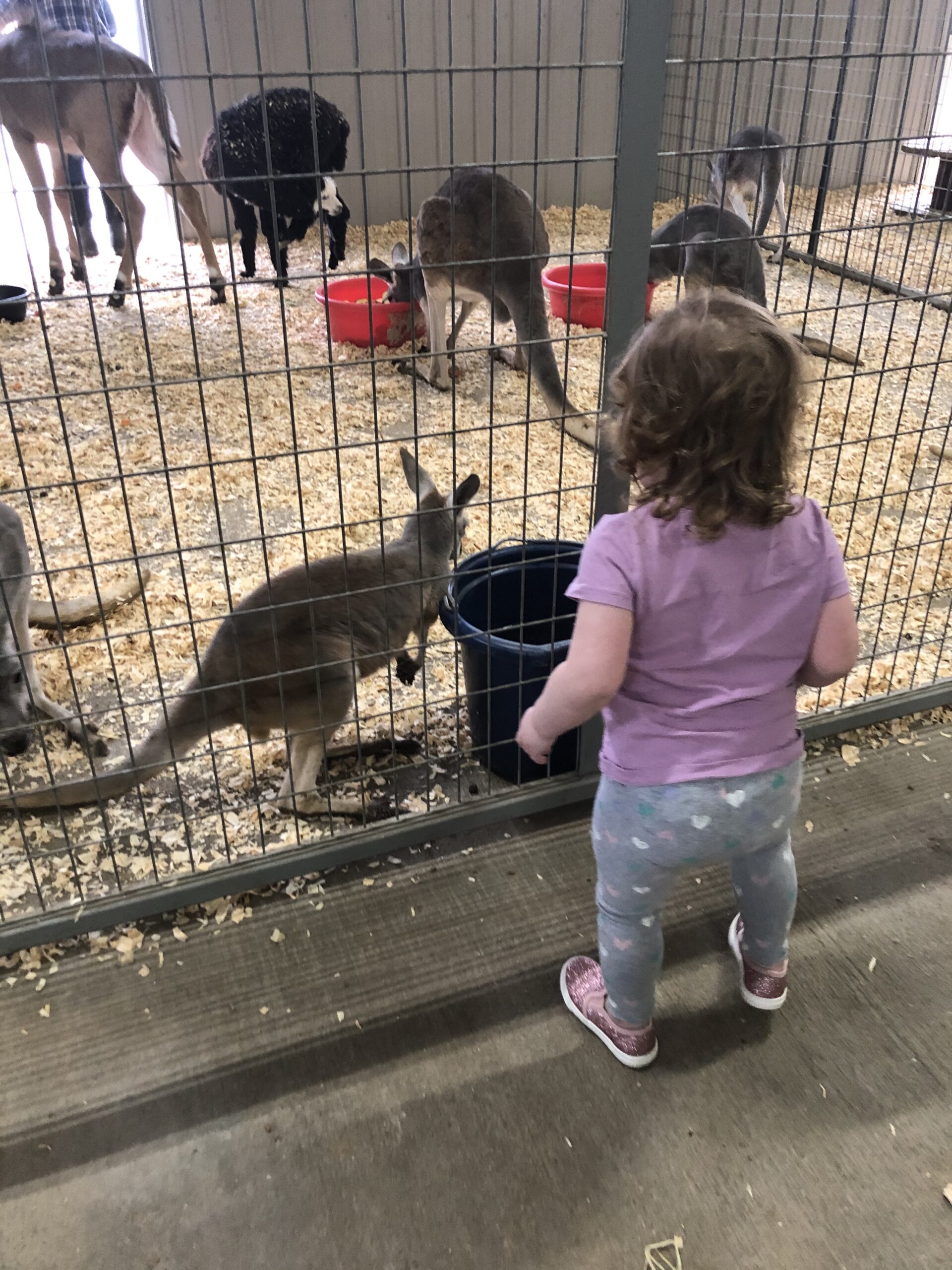 On our way out the door, a big face came towards us from a nearby room, and we were taken aback to gigantic Giraffes walking towards the doorway of the room. It was their feeding time! We asked if we could walk in to see them (knowing that it was a paid encounter after looking at their site on the way there), and they said Yes! So we walked in and watched them get fed. Isabella was a bit worried so they stepped outside not long after to get ready for the drive home, but they definitely were part of the magic of the day.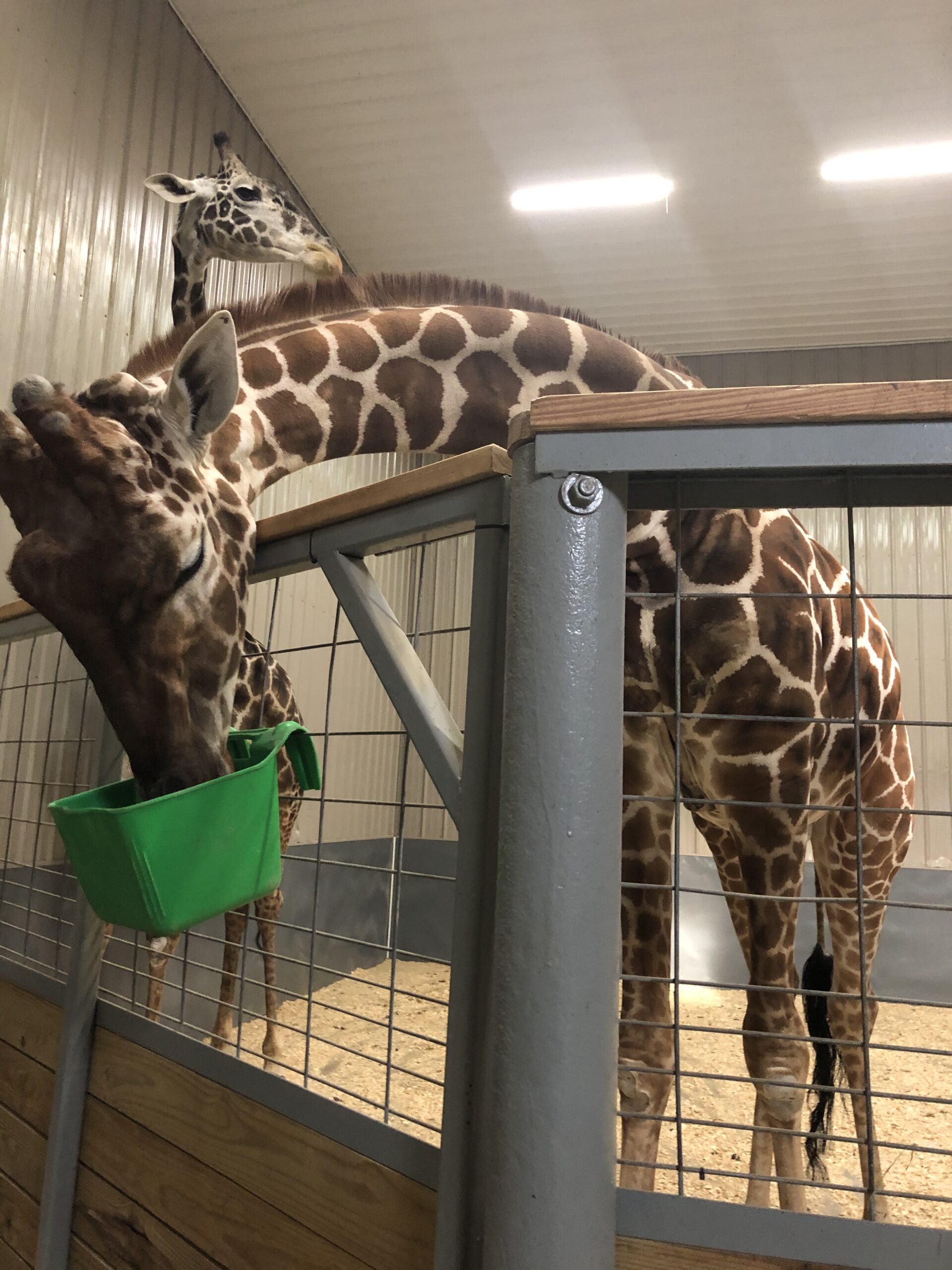 Once we were back in the vehicle, we decided it was time for the GPS to get home, and that's when we realized we were much further from home than we had been when we started back at the hotel! So we peddled to the metal, and got on our way back with minimal stops. That was until we were about 2 hours from home.. and came up on and passed a sign for the Doctor Who Store of North America!!! Andrew and I both let out an "Oh My God!" and He said "are we?", I said "YES!" and we did the fasted U-turn ever!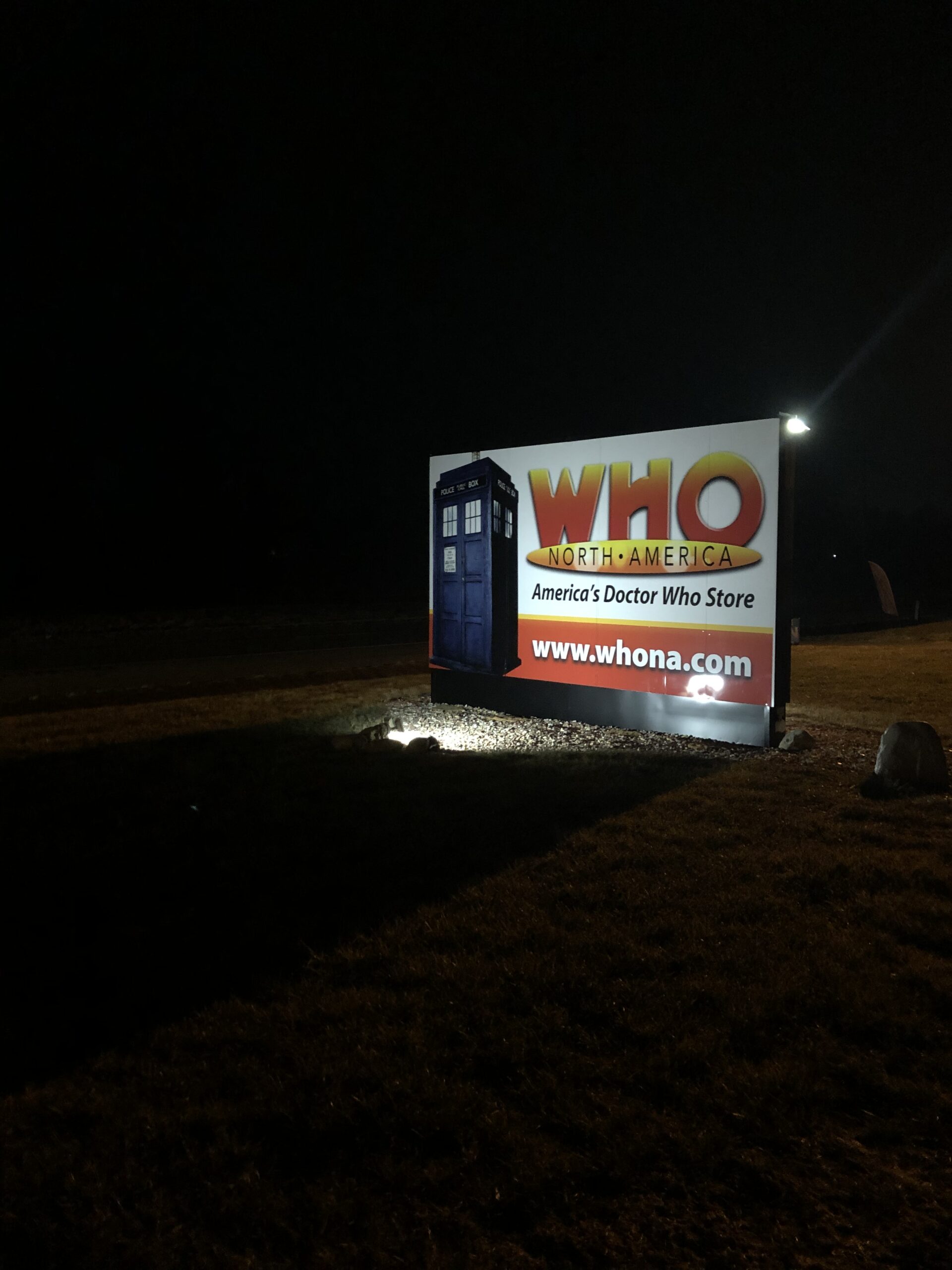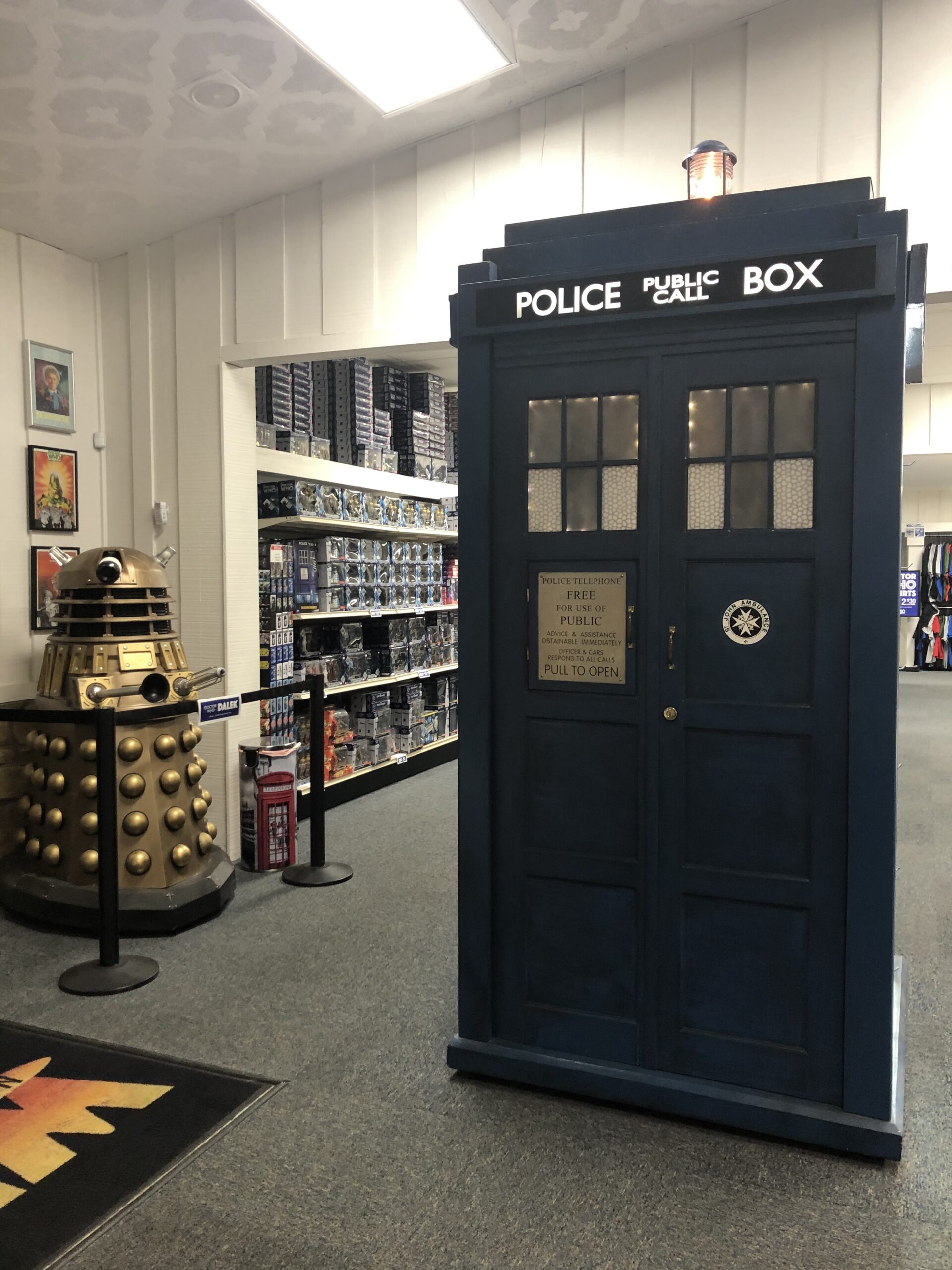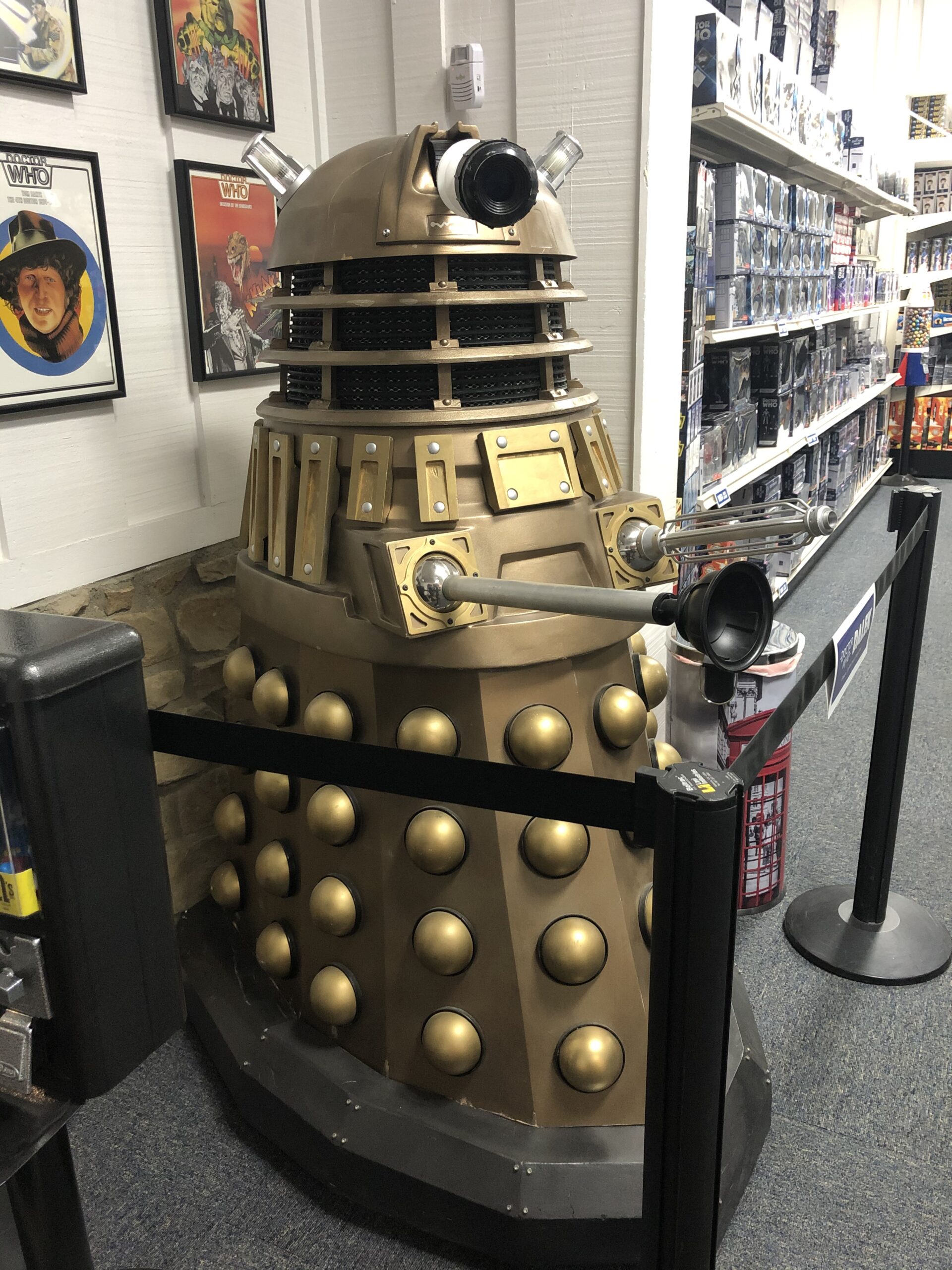 Another incredibly exciting surprise of the day! We didn't even know this place existed!
I've been a fan of Doctor Who since just before the 11th Doctor, Matt Smith began, which I believe was around 2010, so this was a special treat for me on my birthday weekend!

Andrew treated me to a semi-expensive collectible TARDIS, a little Dalek figure, some Jammies Dodgers and a cute little Polaroid camera keychain they had. They were close to closing, so we didn't get to look around quite as leisurely as we wanted, but we definitely plan to take a trip back!

Monday finally came, and it was My 30th Birthday!!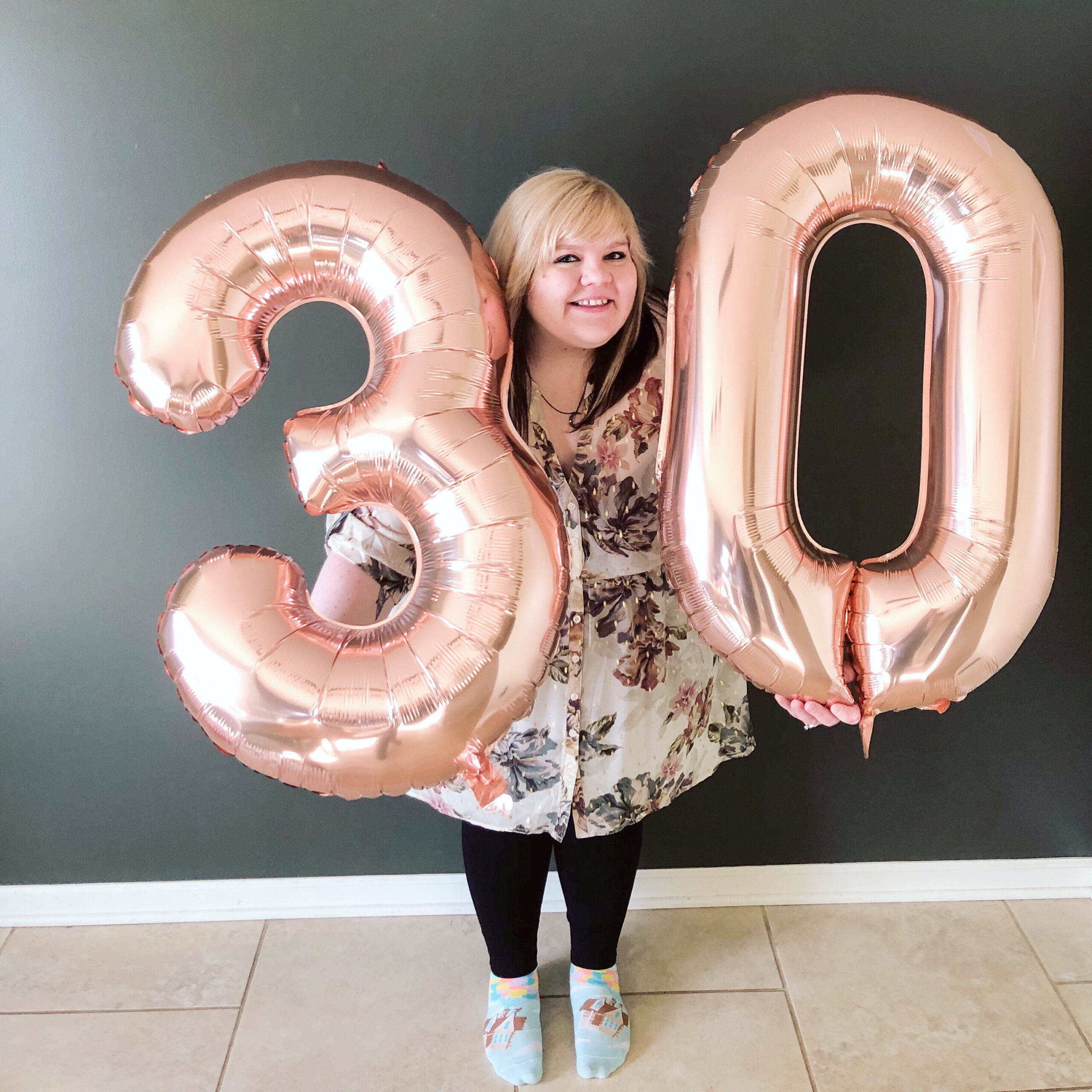 After waking up to two lovely cards from Andrew and Isabella, we got showered, dressed and ready for the day out. We went to my favorite store in Chicago, Rotofugi and spent over a hundred on blind boxes, mostly Tokidoki! Then we went over to Sprinkles and picked up cupcakes for my birthday dinner celebration with Andrew, Isabella and my parents for that evening. We then drove out to Oakbrook, IL and went to the World Market, Nordstrom and walked around Oakbrook Center where all the designer stores are. We went into Tiffany & Co hoping they would have a small accent ring I wanted in my size, but unfortunately it was going to take them ten days to get it sized and back for pick up, so we decided to wait and save it for another occasion when Andrew could order it and have it ready for the occasion!




After shopping, we picked up our dinner from Maggiano's Little Italy and my parent's dinner and some rice for us for the following day from PF Changs! It was our first time trying Maggiano's, and let me tell you.. WOW. We will be back!

Once we had picked up dinner, we went straight to my parent's house where we had dinner with them and celebrated with cupcakes afterwards. Isabella helped me blow out my candles (twice!), and it was a great end to a perfect day and weekend!